New
DEEJO WOOD COLORS
The nobility of wood enhanced by the warmth of color for an even more beautiful Deejo
Discover
New
DEEJO WOOD COLORS
The nobility of wood enhanced by the warmth of color for an even more beautiful Deejo
Discover
New
'TATTOO YOUR DEEJO' ENGRAVING KIT
Do it Yourself : create and tattoo a Deejo knife that belongs uniquely to you.
Discover
New
'TATTOO YOUR DEEJO' ENGRAVING KIT
Do it Yourself : create and tattoo a Deejo knife that belongs uniquely to you.
Discover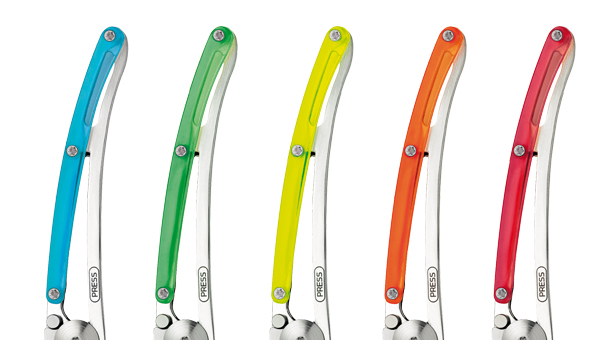 +
Collection
Deejo Colors
The lightest knives in the world match your tastes, desires, and moods: eight brilliant colors to adorn our fine blades. White to remain pure. Vivid red to attract attention. Electric blue to recall the summer sky. Green to re-energize. Pink to awaken our audaciousness. And others still…
Discover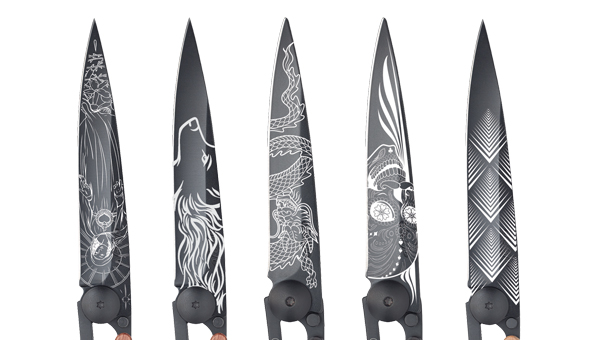 +
Collection
Deejo Tattoo
To tattoo a Deejo knife, as one would design on the body, is to render to this object already very personal, another dimension: its identity. Deejo journeys beyond the knife by offering the possibility to be personalized. To tattoo our blade, as we would tattoo our arm, with a symbol that is dear to us.
Discover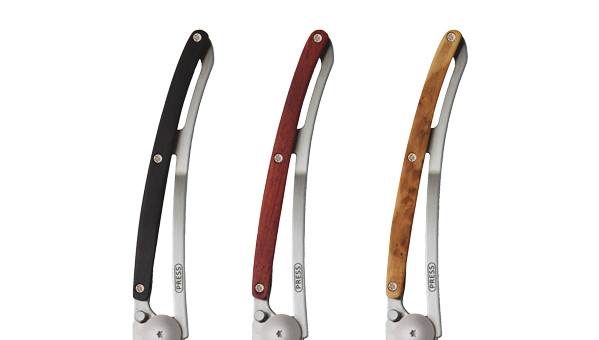 +
Collection
Deejo Wood
Three different woods to create a perfect alliance between tradition and modernity. Rosewood with its reflections of amber to highlight the elegant lines of your Deejo. Granadilla wood, hard and ebony black. And juniper, decidedly the most precious wood in our collection. Naturally fragrant, and finely veined. Three must-haves.
Discover
Deejo knife sharpener
"It has never been easier to sharpen a Deejo knife"
(and with no risk of scuffing your Tattoo !)
Deejo worlds
Deejo creates for you different universes, so everyone can have a knife that resembles him or her. Themes to inspire you to travel, dream, and draw from your heart your deepest passions.
Let yourself be tempted by these original and whimsical universes.
If you like to navigate the roads by the handlebars of your motorcycle, the Deejo pocket knife is an indispensable accessory for you. Customize it with a tattoo that resembles you: motorcycle, motor, skull... Wake the biker in you: Put a Deejo in your leather jacket and make this knife your companion on the open road.
For those who like to take their time. For those who know how to stop along the way. For those also who refuse to watch the clock but who appreciate above all the intricate mechanics of watchmaking and the aesthetics of a finely tuned watch. The movement, the casing, the engineering. Deejo reflects to the finest detail every important element of the proper functioning of the timepiece.
Keep both feet firmly planted on the earth, no matter what... A special dedication to the lovers of climbing, who endeavor traveling the Earth vertically while others prefer a walk in the woods. Deejo creates for you a range of knives, in your image, to listen to the birds sing as you scale to great heights!
If you want to have your own little corner of nature in your pocket, this collection is made for you. Whether you are a hunter, a fisherman, or simply enjoy nature, there is a Deejo for you. Probably the series that best illustrates our attachment to nature's diverse beauties.
Deejo. The knife that resembles you.
The Deejo began as a desire on the part of Luc Foin and Stéphane Lebeau to (re)kindle the pleasure of having a knife in your pocket when you need one.
When we invented an ultra-light pocket knife weighing little more than a letter in 2010, we had no idea it would be such a hit.
Our knife was originally designed for Baladeo and geared to the hiking enthusiasts that have trusted us for over 20 years. Aside from our traditional clients, though, we've noticed that other people, all over the world, like our knife and use it on a daily basis. We're stoked, and want to make the pocket knife a new (or revisited) every-day basic for as many people as possible.
Why? Let's be honest: a Deejo isn't just useful – it's beautiful
And because every customer is unique, we can custom design a Deejo that reflects who you are.
Flamboyantly talkative, Luc Foin is enthusiastic about gear, especially when he is talking about knives. He always has one in his pocket and currently carries the "15 grams," the lightest of the Deejo. Luc has an incredible love of objects, especially the ones that have found a place in our regular lives. He is a nostalgic man who is always looking to the future.
Stéphane Lebeau tempers the passion of his friend. Where Luc is impulsive, Stéphane is patient and rational. "I am a cold blooded mammal," he likes to say. He leads product design and development with a pencil in hand and an eye for detail that his friend admittedly, does not have. Stéphane Lebeau is not the more athletic of the two but he readily accepts that he could never direct a company making sports items. He'd much rather take a walk with nature, examining insects and carrying a juniper deejo wood, enjoying the natural perfume of this very special wood.