SIZE GUIDE
Ultra-light, Deejo knives are named by their weight. The most popular and largest of the three, the 37g, measures 21cm open (11cm closed). A featherweight knife without compromising on size that offers the comfort of a table knife. The 15g, barely the weight of a letter, measures 12.5 cm (7 cm closed). Fixed easily on a key ring so that it is always at hand. Ideal in particular to open parcels or mail. Between the two, the 27g (17cm open / 9 cm closed) is valued for its reduced size while remaining pleasant to use for a daily use.
Because you are never better served than by yourself, download our template below.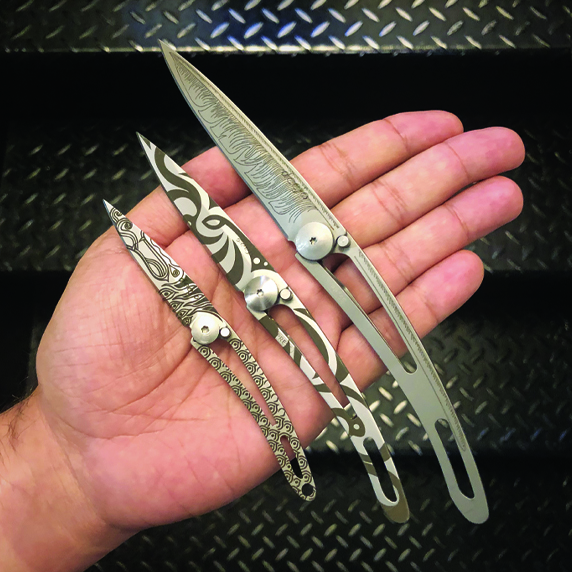 ENGRAVING KIT
Imagine the tattoos for your next projects with our Deejo engraving kit. Download our blade template to let your imagination run wild to find your ideal creation before you immortalize it on your Deejo. Visit Deejo's YouTube channel to see some examples of our work and let your inspiration speak for itself.
Deejo, create and tattoo a Deejo that resembles you!