DEEJO X MAUD DARDEAU: THE TATTOO ARTIST FROM BORDEAUX DELICATELY INKS A TATTOO ON THE BLADE OF AN INEFFABLE DEEJO.
01/07/2023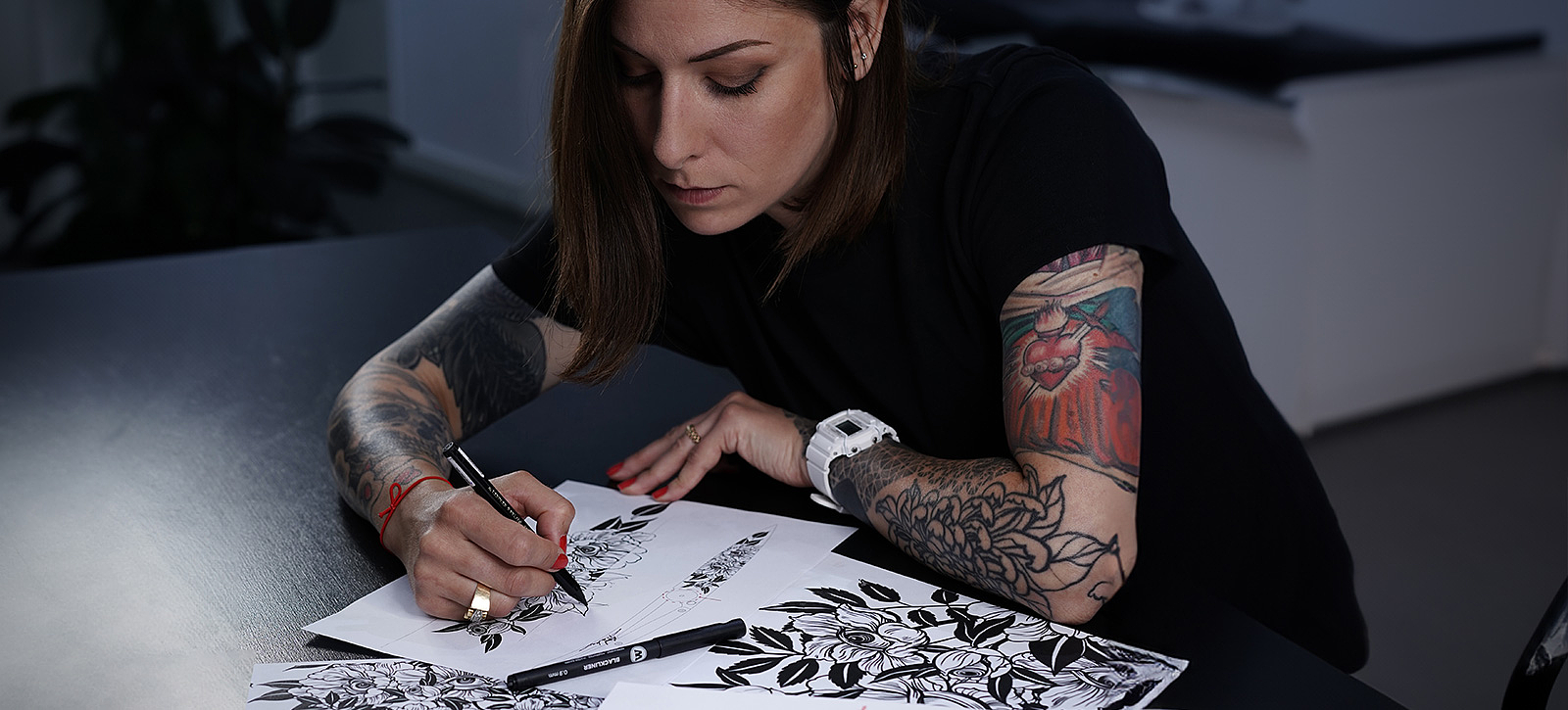 Deejo welcomes Maud Dardeau for a new collaboration that honours the most accomplished tattoo artists of the past 20 years. Unknown (wrongly so!) to the general public, the world of tattooing is rich in exceptional artists who rival each other in talent, like Maud Dardeau, whose work is inspired by the greats, such as illustrator Gustave Doré and German Renaissance painter Albrecht Dürer.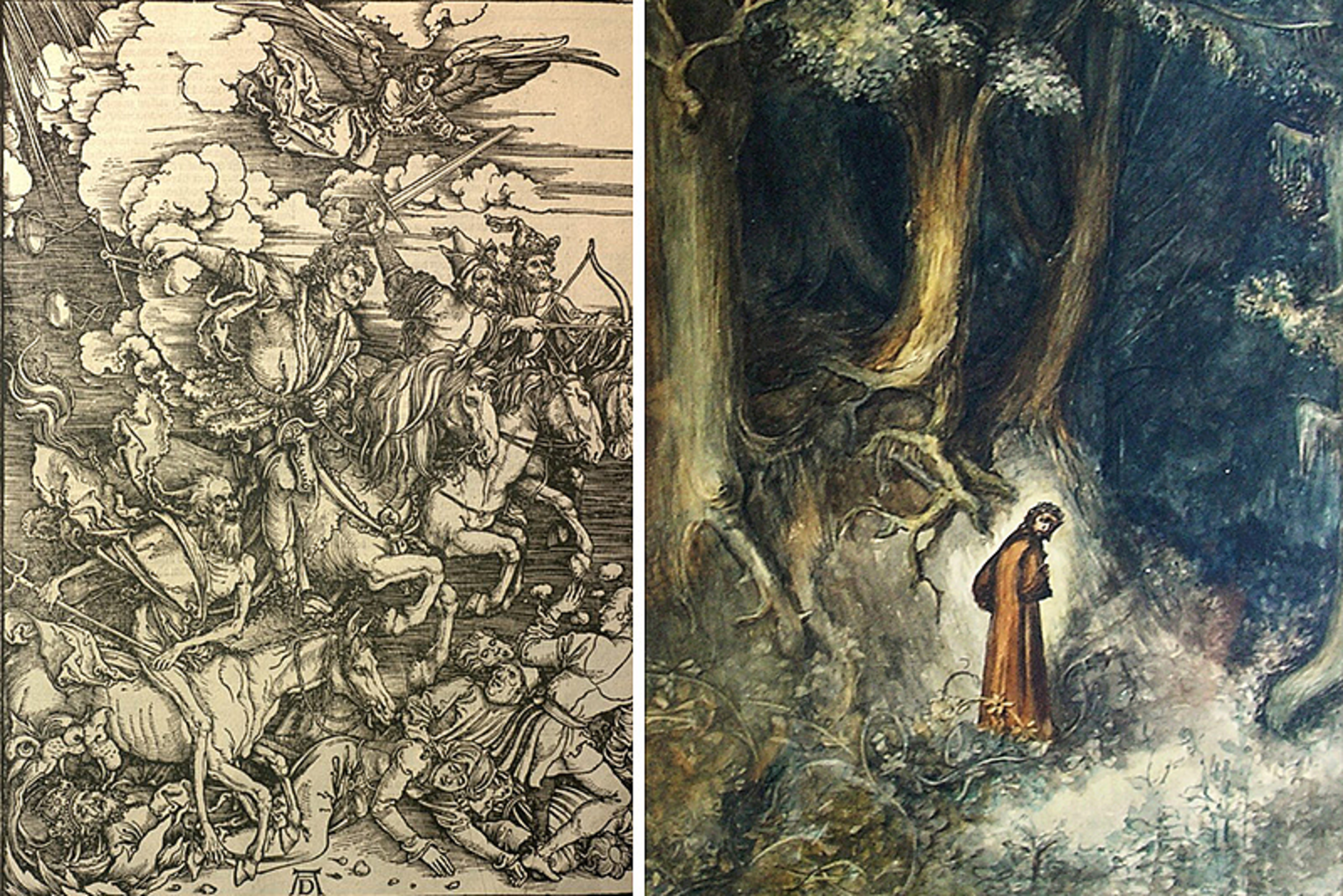 left: Albrecht Dürer_Les quatres cavaliers de l'apocalypse
right: Dante l'enfer de Gustave Doré
Following her academic training in Troyes and then Paris, Maud expresses herself first of all within the 'Jeanspezial' collective in collaboration with her fellow artists and friends, painters, illustrators, sculptors and typographers through comunal works, in the form of murals and at international exhibitions.
In 2010 Maud had a decisive encounter with the famous Parisian tattoo artist Tin-Tin who introduced her to the art of expression on the skin. Tattooing now her favourite medium, Maud moved to Bordeaux's historic centre in 2016, where she has been practicing her art with great success ever since.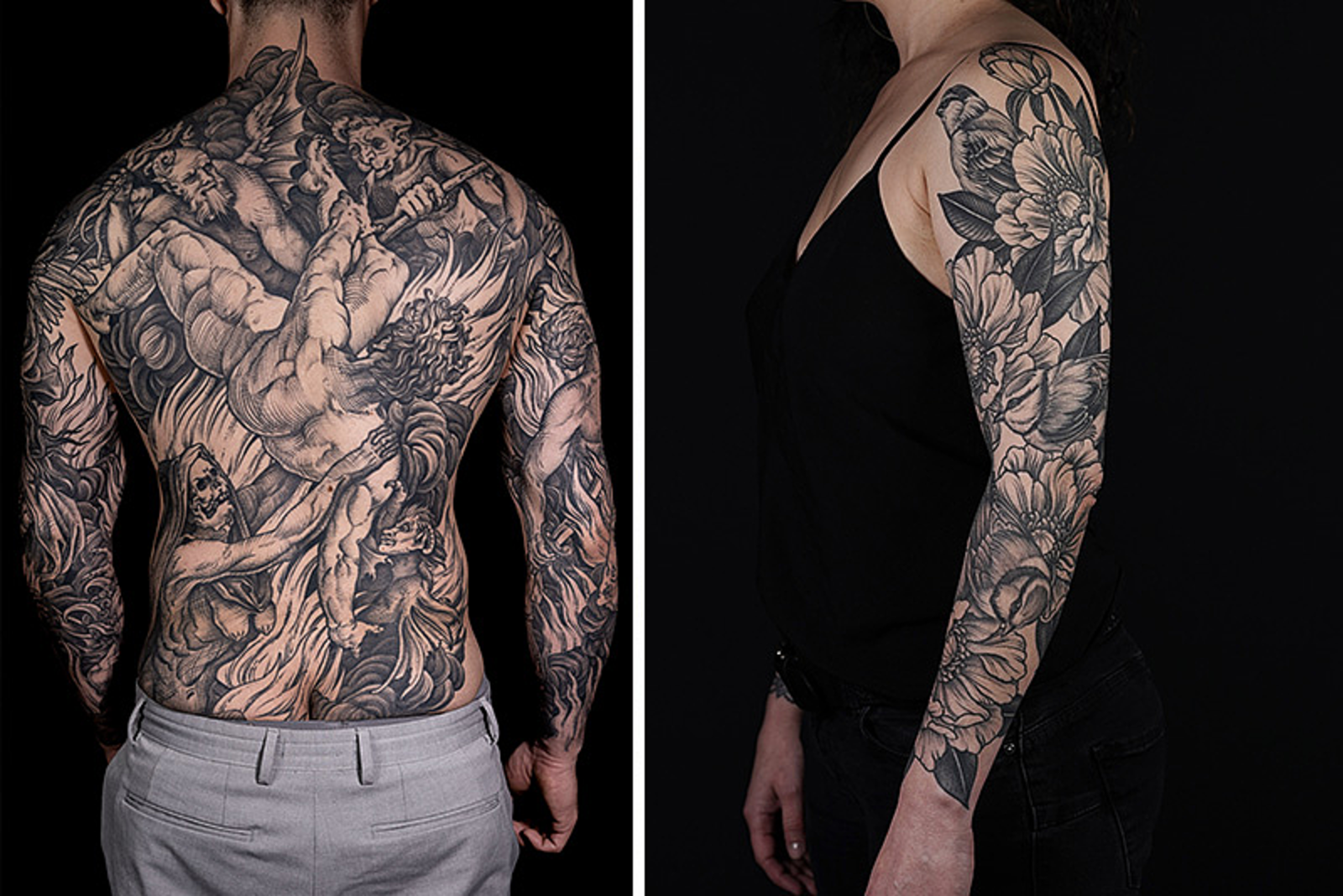 In July 2023 she created for Deejo an exclusive tattoo symbolizing all the finesse of her art. Warning: collector model!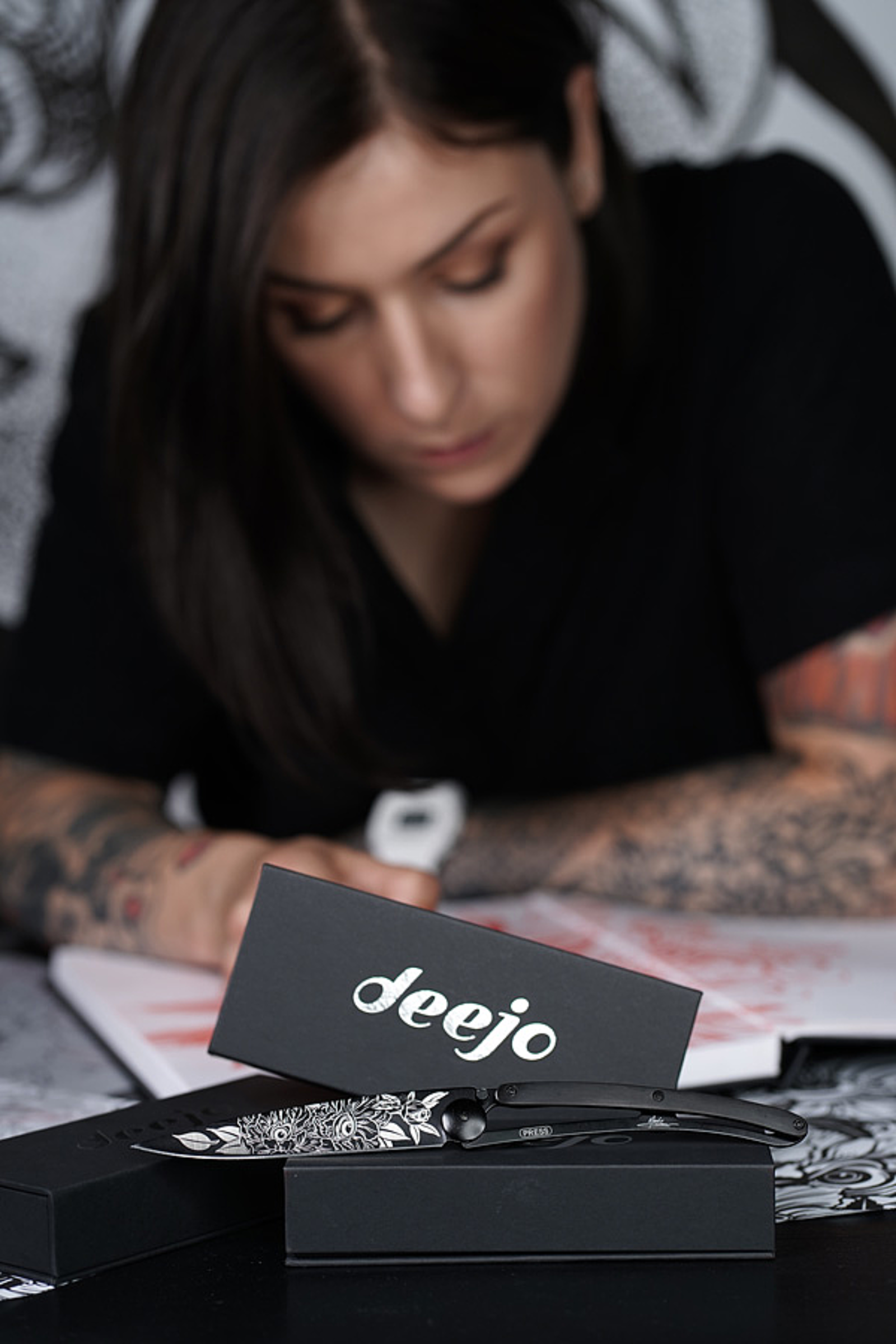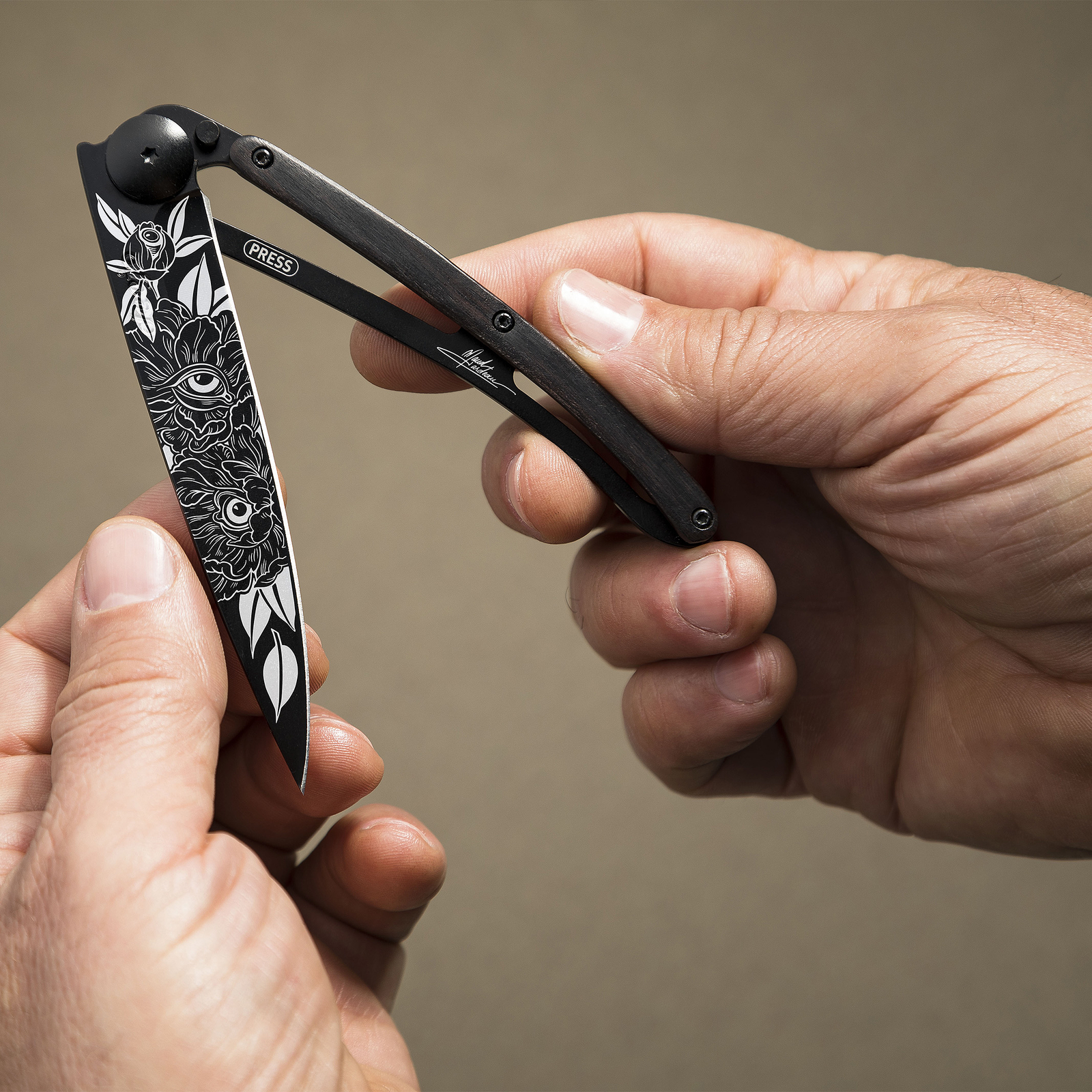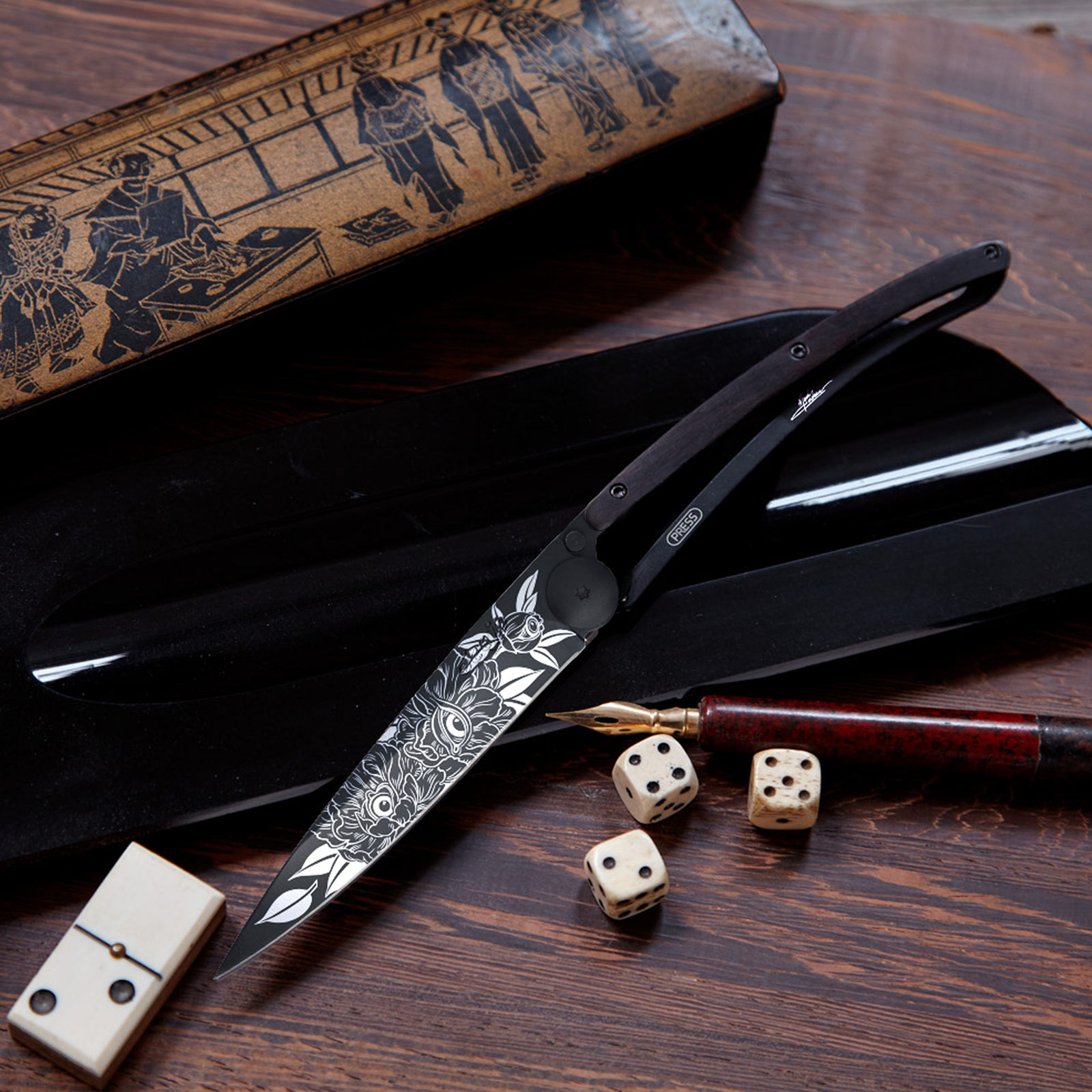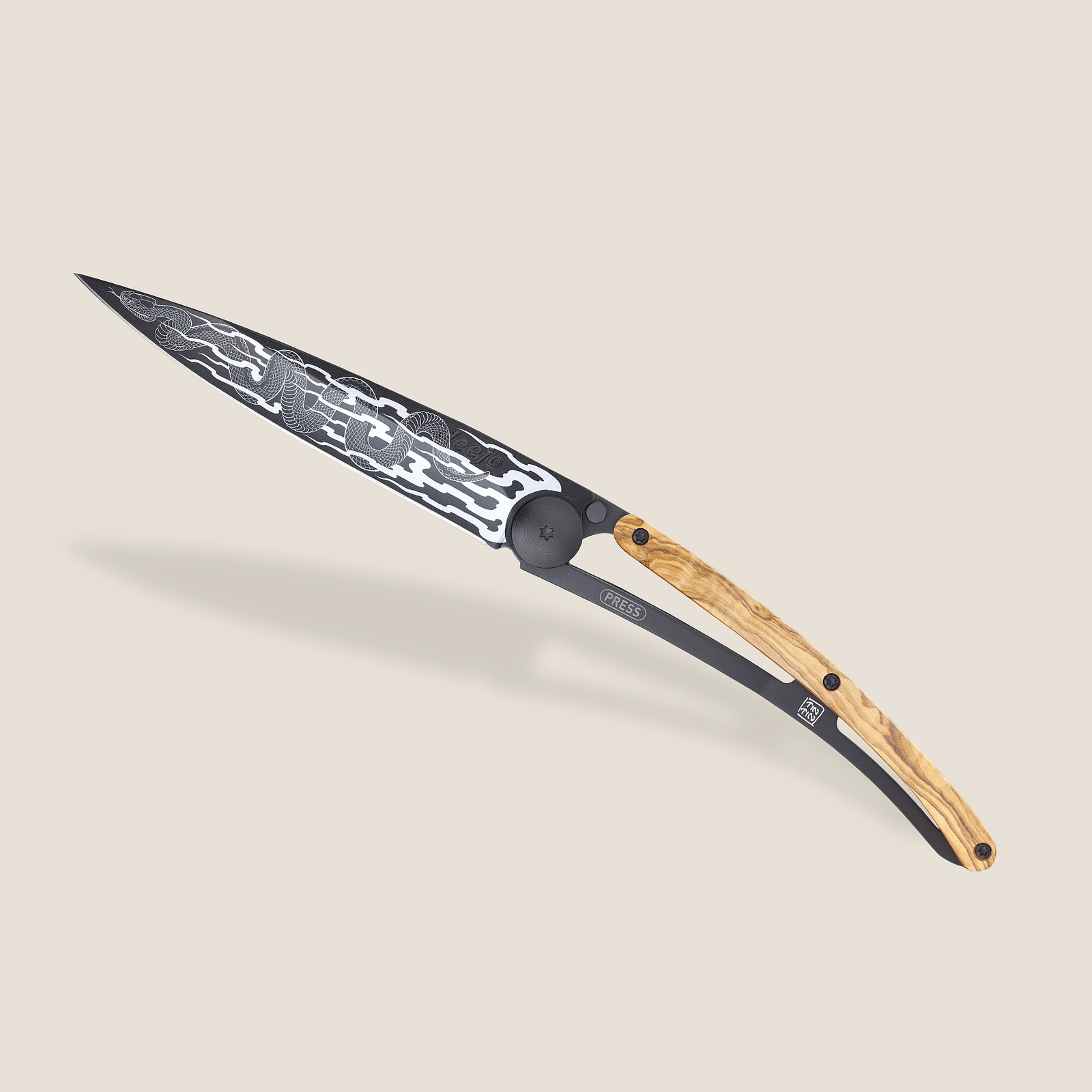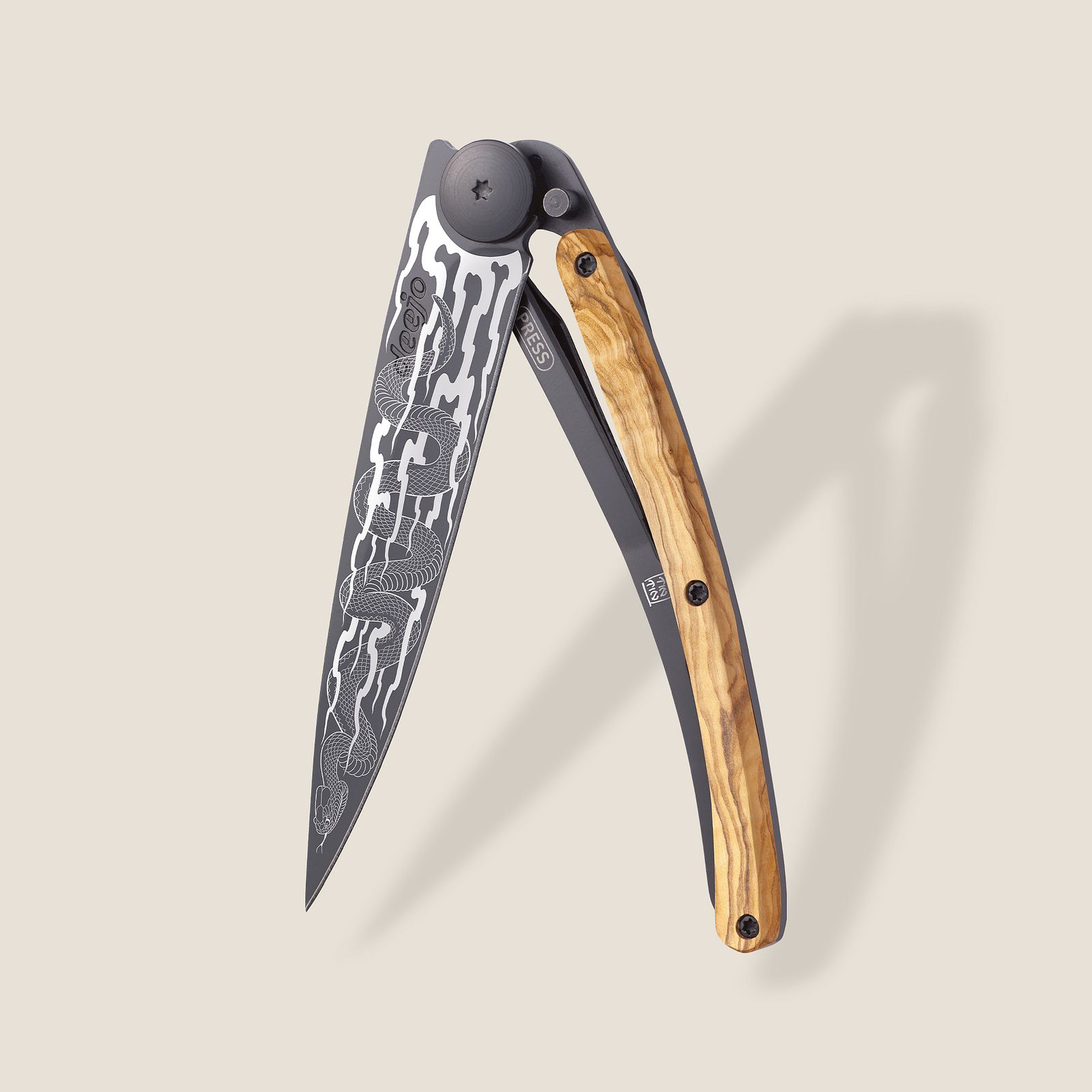 The little story of tattooing
For a long time on the periphery of Western culture, tattooing is no longer the sole purview of the sailors and the sacred. Practiced throughout time and all over the world, the art of tattooing (from the Polynesian Tatau) dates back to 1300 BCE, in which colouring the skin marked the important stages of life.
In the Middle Ages and until the end of the 19th century, tattooing, considered a pagan practice, was banned by the Church everywhere in Europe. It then became the tradition of mariners as well as prisoners, for the latter in particular in Russia where inmates did not hesitate
The tattoo in the Western world, long reserved for those at society's margins, including gangs and bad boys, established itself in the 1980s in pop culture, promoted by rock stars, punk and rap music.

This collaboration would not have been possible without Tatouage Magazine and its two founders, friends and associates, Jérôme Pierrat and Mikael de Poissy, who proposed to Deejo to bring together 12 of the most famous tattoo artists in the world over the next two years: to create an exclusive collection that will see the talent of each of these extraordinary artists displayed every two months on the blades of Deejo knives. Deejo and Tatouage magazine offer you a rendezvous in each issue to discover the behind-the-scenes of this exceptional collection.