Deejo x richard orlinski
15/10/2022
After conquering the planet with his unique animal sculptures, Richard Orlinski set himself the challenge of applying his art to Deejo knives. An adept of industrial materials, the artist naturally adopted the finely-coated-in-titanium steels of the French cutlery brand.
Richard Orlinski has been the biggest selling contemporary French artist in the world since 2015. His famous animal sculptures, often of spectacular dimensions, reveal the most instinctive and impulsive aspects of human nature, while being symbols of power and freedom.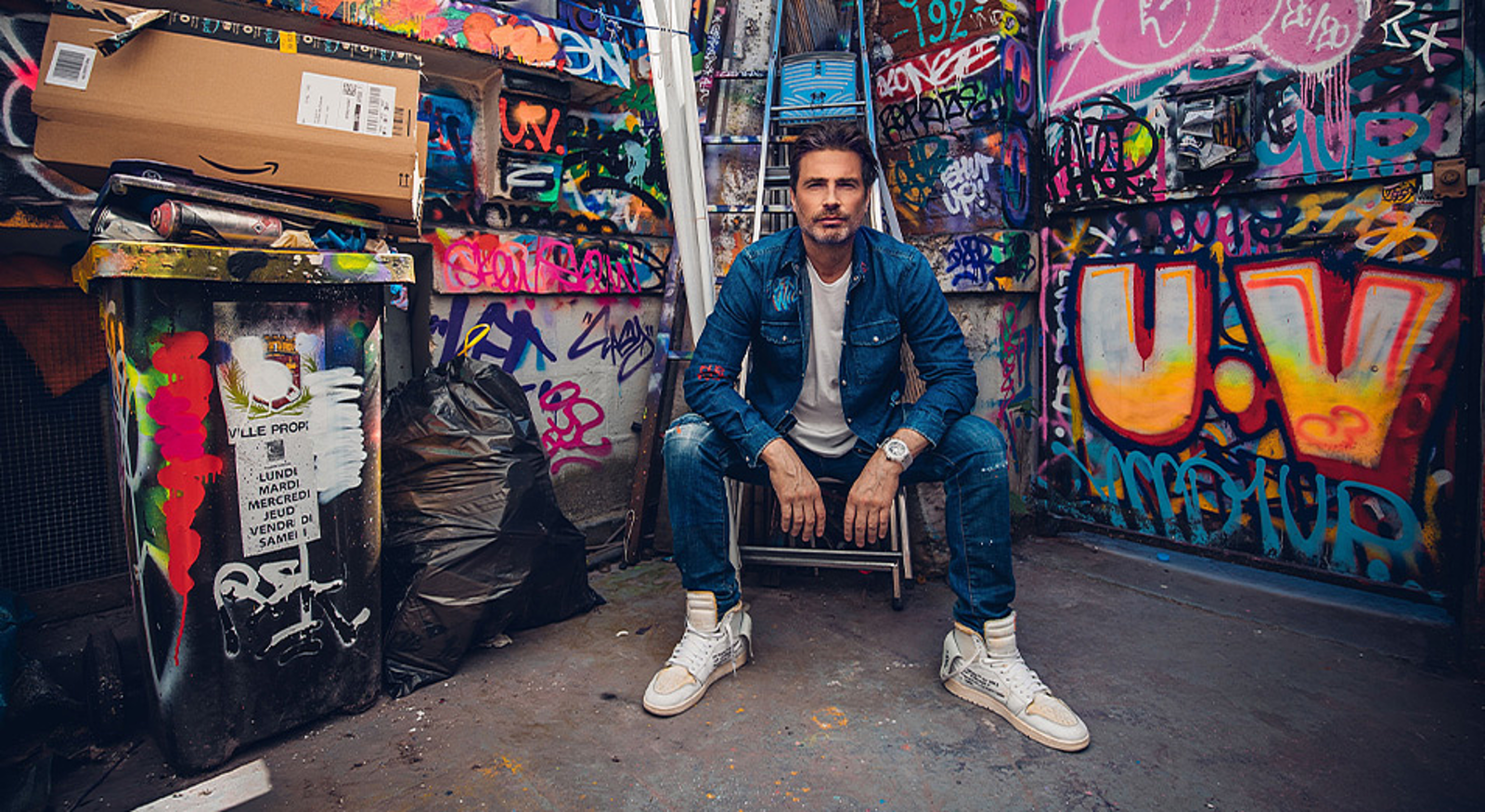 Animated by the desire to democratize art and make it accessible to the greatest number of people, Richard Orlinski has an interest in all means of expression and his art knows no boundaries. All it took was for Deejo to offer their blades: the French cutlery brand has breathed new life into a still very conservative industry.
Much more than a simple collaboration, Richard Orlinski and Deejo unite here to celebrate their common values. Modernity, audacity and the love of perfectly polished surfaces, Richard Orlinski sculpts to render reality sublime and create living works of art that are powerful and timeless, arousing emotion in the eyes of the viewer. These values ​​lie at the heart of the Deejo brand, which is proud to be anchored in the 21st century.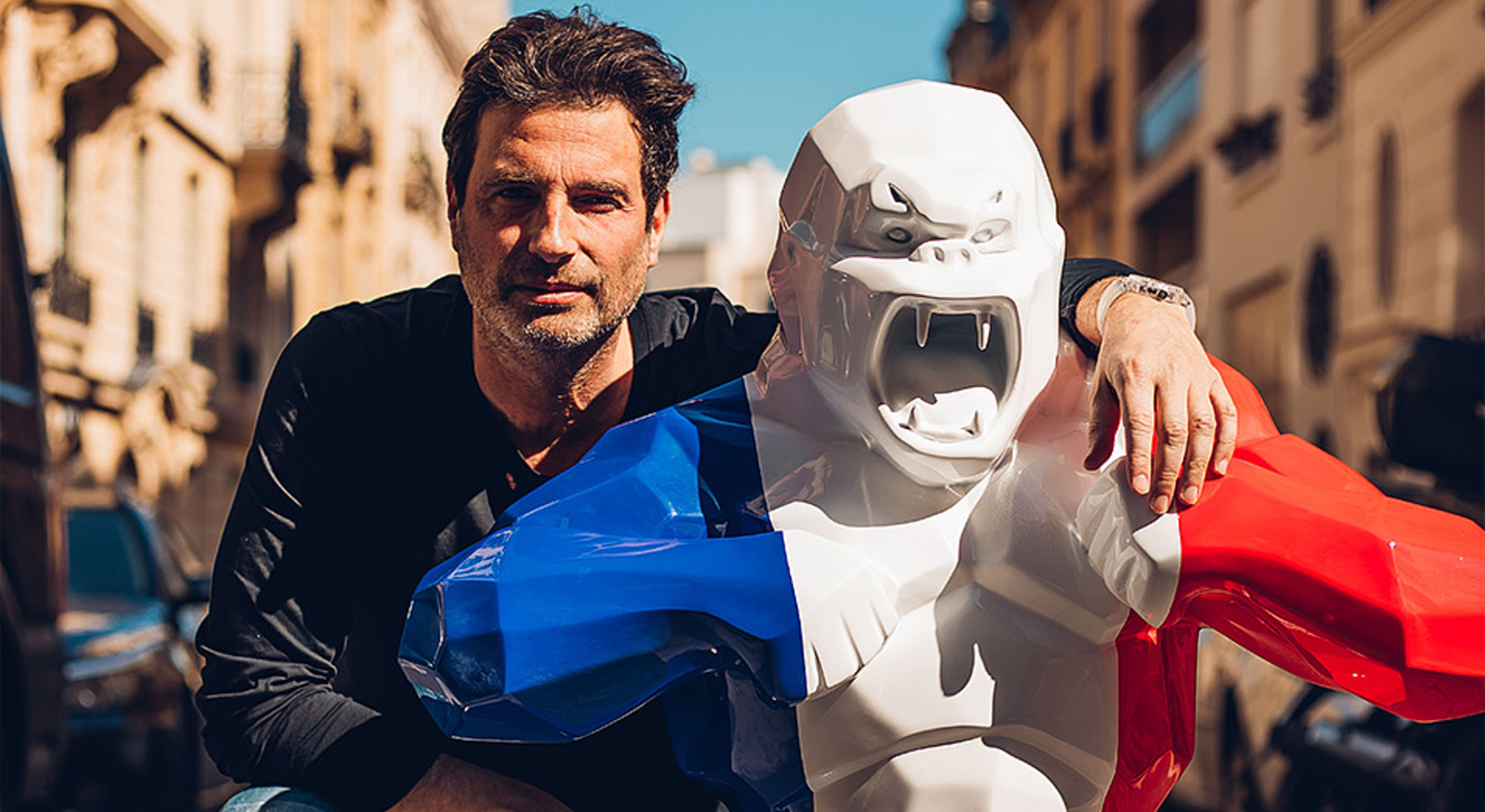 No less than 4 collections have been created for the occasion, including a set of 6 steak knives decorated in Richard Orlinski's fantastic bestiary, two exclusive tattoos on the Deejo website and a limited-edition pocket Deejo proudly displaying the artist's emblematic Kong, adorned with a gilded handle in white gold.
Limited Edition "Deejo Kong"
Exclusive tattoos "Orlinski - Kong Tag" & "Orlinski - Loup"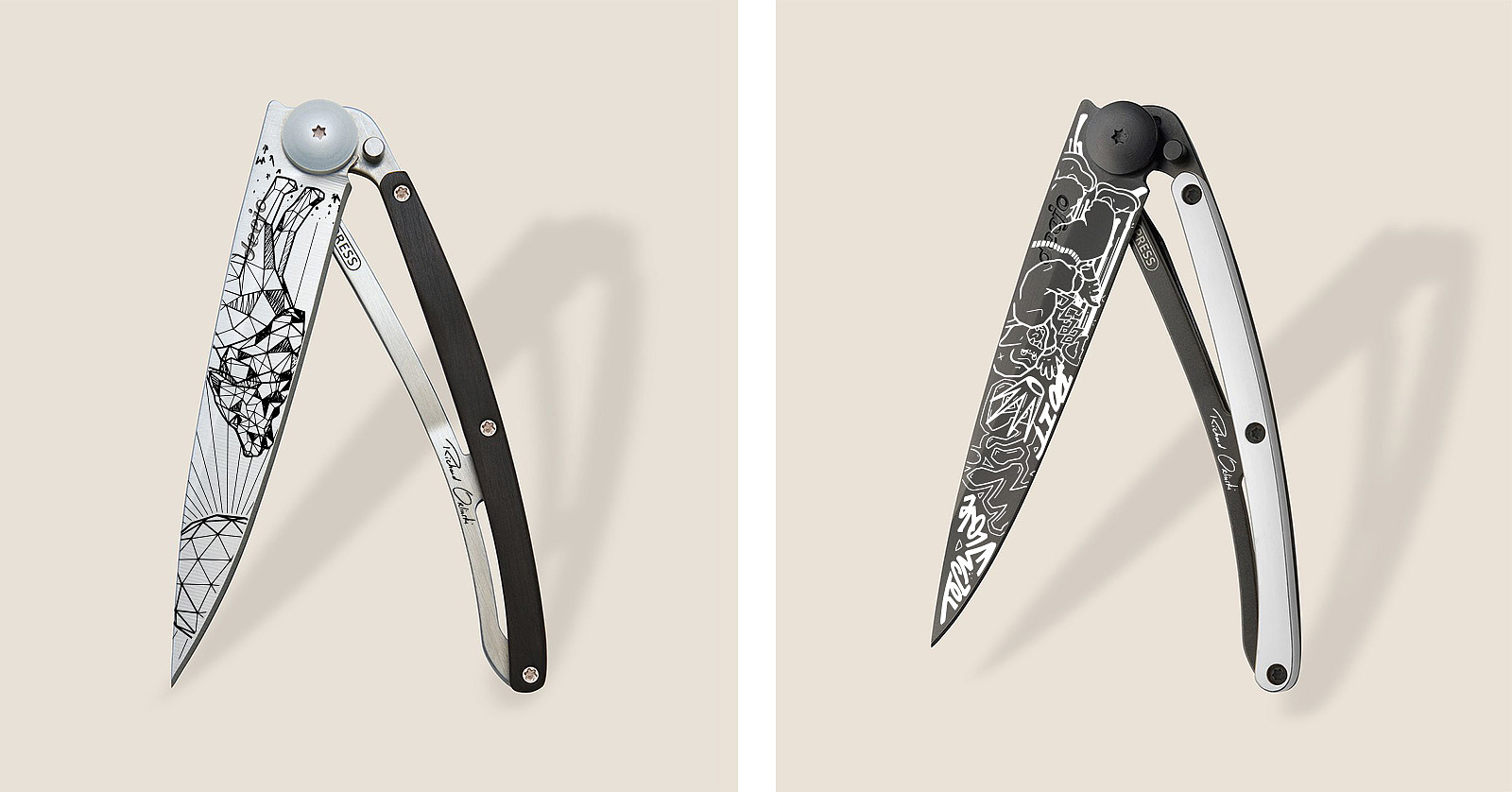 'Orlinski - Kong Tag' and 'Orlinski – Wolf', 2 exclusive tattoos designed by Richard Orlinski available only at MyDeejo.fr and Atelier Deejo (6 rue des filles du Clavaire 75003 Paris) from 20 October 2022 to 20 March 2023, price from $65 to $140 depending on the model and configuration chosen.
Set of 6 Deejo steak knives "Orlinski bestiary"
Set of 6 Deejo steak knives, mirror finish, ebony wood handle, with Orlinski bestiary engraving. Available exclusively from 20 October 2022 to 20 March 2023, $430 including tax.
Accompanied with a fine art reproduction (18 cm x 24 cm)