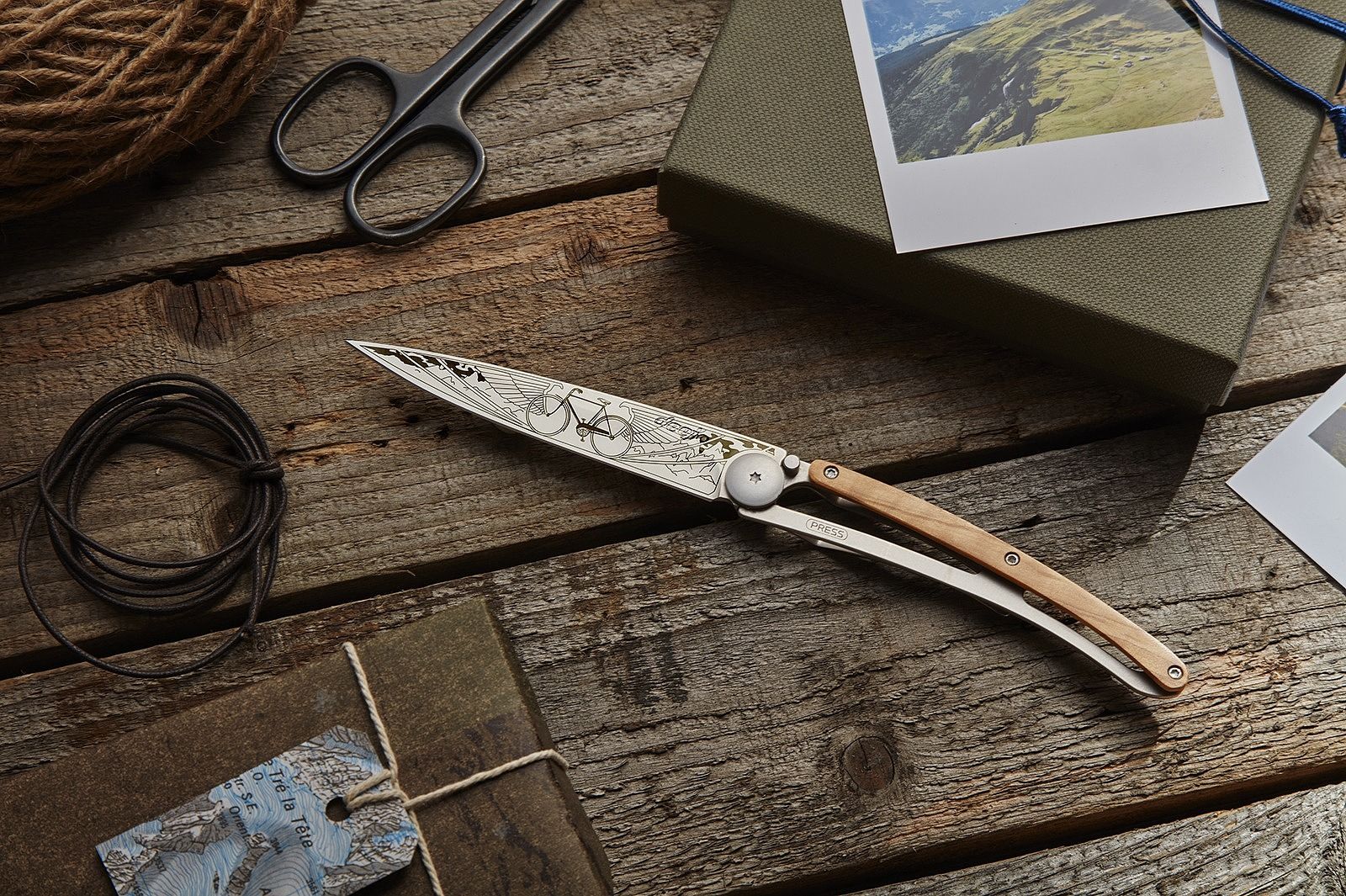 OPENING OF THE FIRST DEEJO FLAGSHIP STORE IN PARIS
31/12/2018
The French cutlery brand Deejo settles in Paris in the North Marais, 6 rue des filles du Calvaire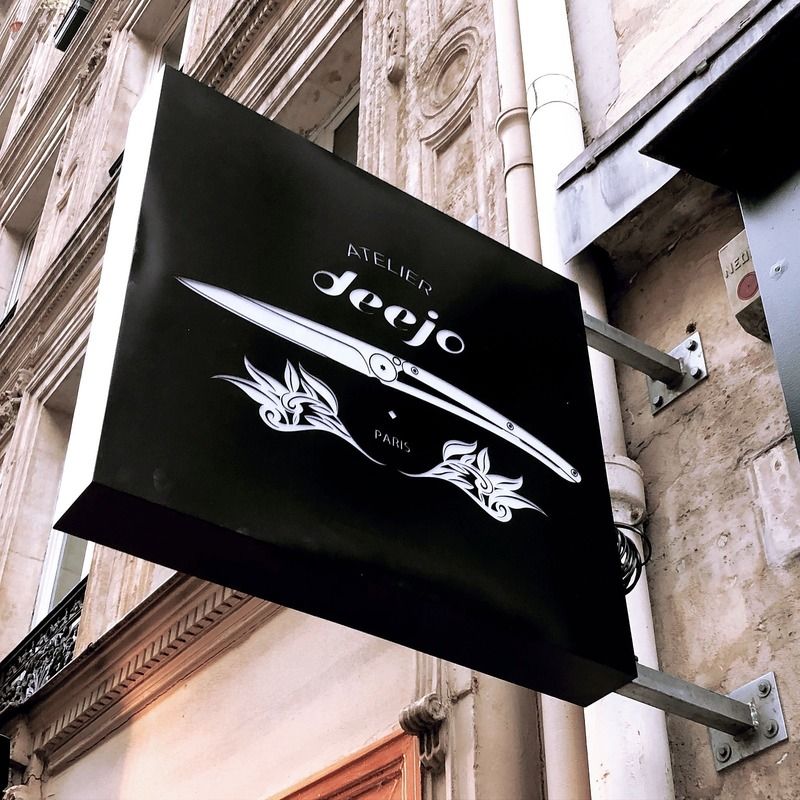 Deejo customizable pocket knives are now available in the heart of Paris, in a magnificent 65-m2 setting designed and created by the brand, at 6 rue des filles du Calvaire in Paris's third arrondissement.
The French cutlery brand therefore inaugurates its first flagship store in the North Marais, a stone's throw from the concept stores of Merci and Fleux, in the heart of a district in full (r)evolution.
Deejo offers onsite and immediate configuration and customization of its pocket knives, identical to its My Deejo online service: choose from 3 sizes, 3 finishes, around 10 handles and 60 tattoos (updated regularly) to create and tattoo a Deejo knife that resembles you. Include an inscription on the handle to make this already original object a remarkable and remarked on personal accessory.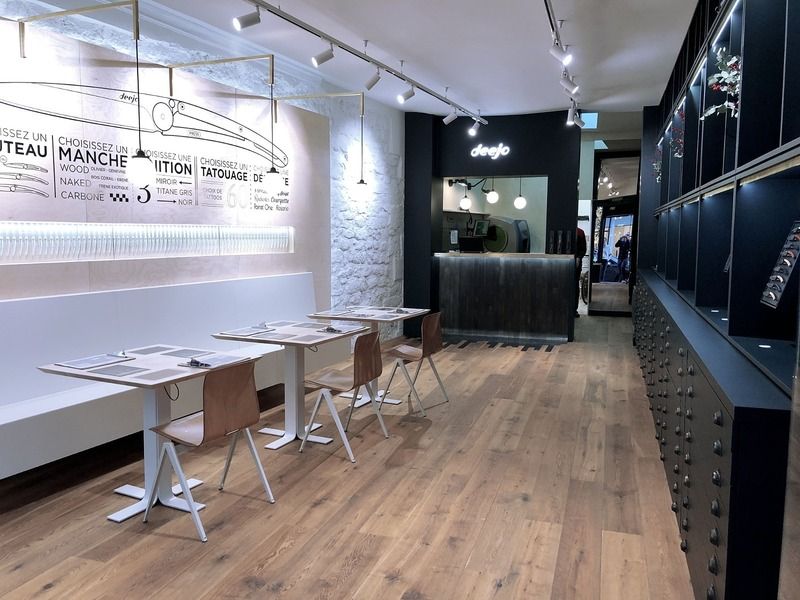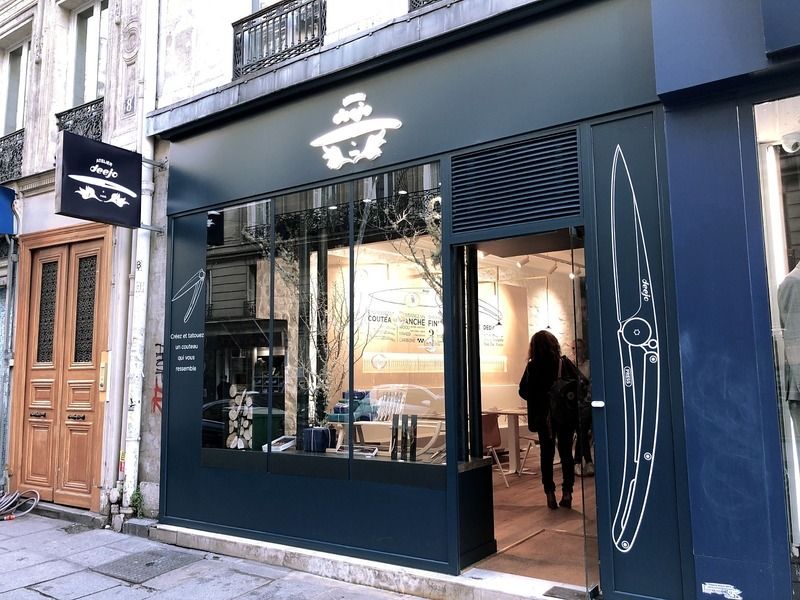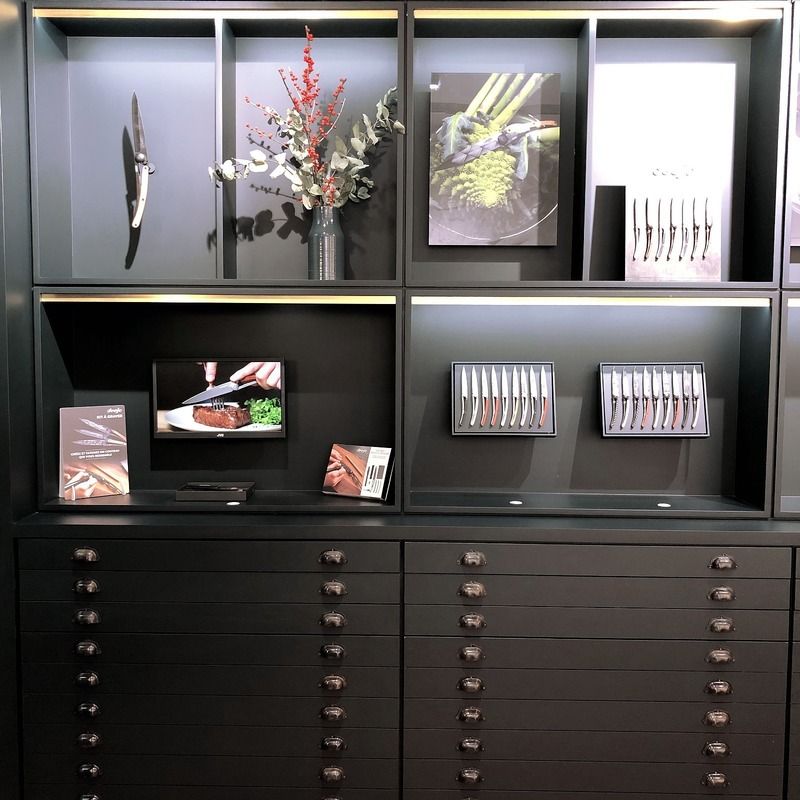 On the occasion of this flagship opening of our first store exclusively dedicated to the brand, Deejo has pulled out all the stops! In a sumptuous setting that restores the codes of luxury, a seated area allows customers to take the time to configure THEIR Deejo knife leisurely before a 'cabinet of curiosities' showcasing all the models of the brand in a rare elegance, dear to Deejo.
Those in a hurry and already familiar with the concept can go directly to the counter for a quick fulfilment of their order. In minutes, leave with an exclusive Deejo that is unlike any other!

Admire the brand's entire range at Atelier Deejo, including steak knives, engraving kit and, of course, all the accessories: sharpeners, leather cases, collector's boxes... And even prestigious limited-edition pieces, currently on display a magnificent Deejo in Damascus steel and snakewood (limited edition of 40).

Tuesday to Saturday : 11H00 - 14H00 | 14H45 - 19H30
Sunday & Monday : closed
In December, extended opening hours on Sundays (11 AM – 6 PM) and Mondays (normal weekday hours).