A sacred Deejo signed by a consecrated artist
01/09/2023
For its third collaboration with the most talented tattoo artists of the 21st century, Deejo welcomes Jondix.
Renowned for his great mastery of the art of tattooing for twenty years, the British artist who works in London in his studio 'Seven Doors Tattoo' is undoubtedly as ardent for his works he exhibits in the most prestigious galleries.

Accomplished guitarist, with a passion for heavy metal, Jondix also likes to apply his talent to album covers for the many music groups he encounters, such as High on Fire, Grand Magus, Neurosis, Tool, Black Sabbath and Electric Wizard. As well, Jondix never misses an opportunity to imprint his singular style on soulful objects: a guitar for Fender, a wah pedal for Jim Dunlop, a Stormtrooper for Star Wars, the tank on an Indian motorcycle, and now the blade of a Deejo knife on which he has chosen to leave his indelible mark.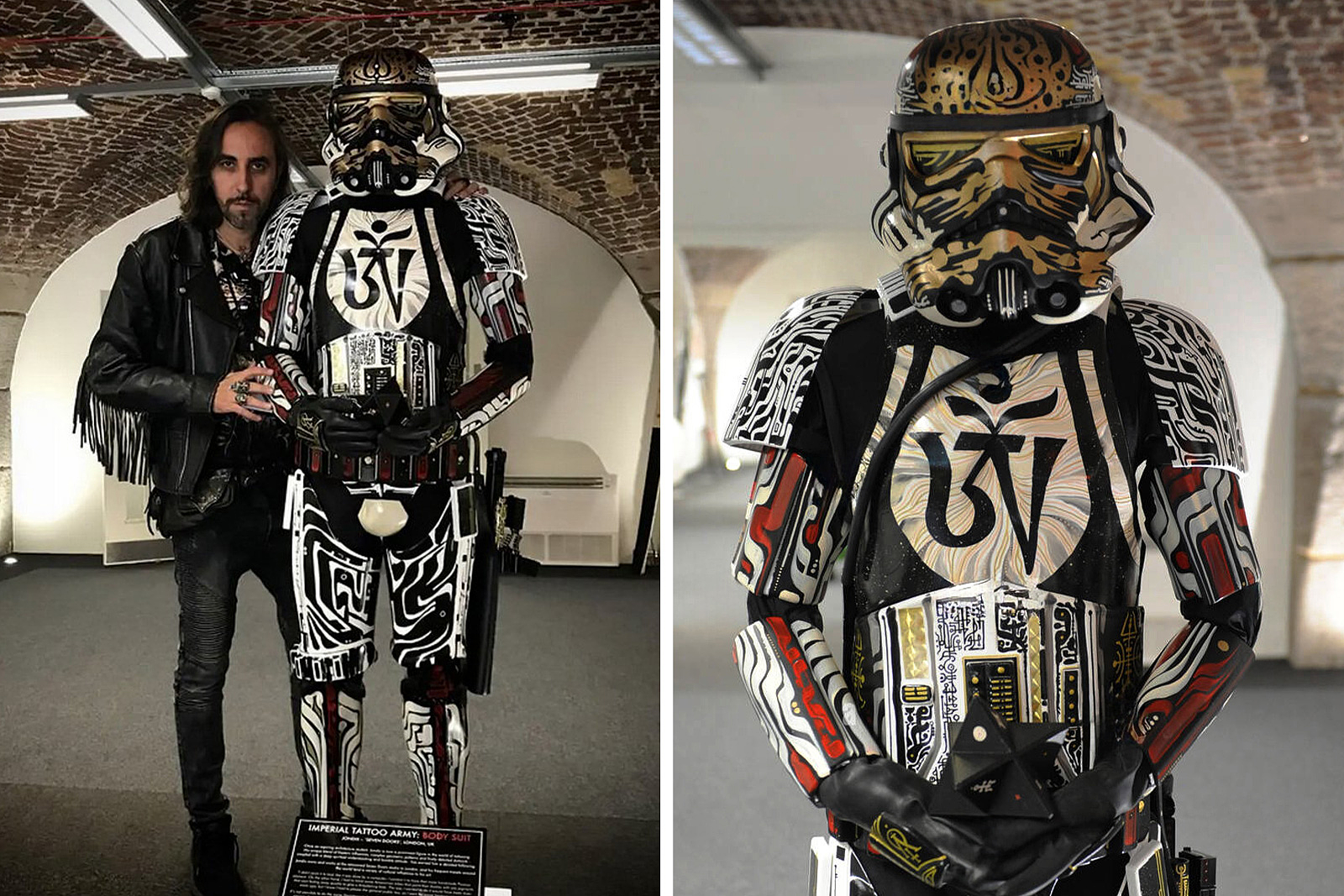 Stormtrooper x Jondix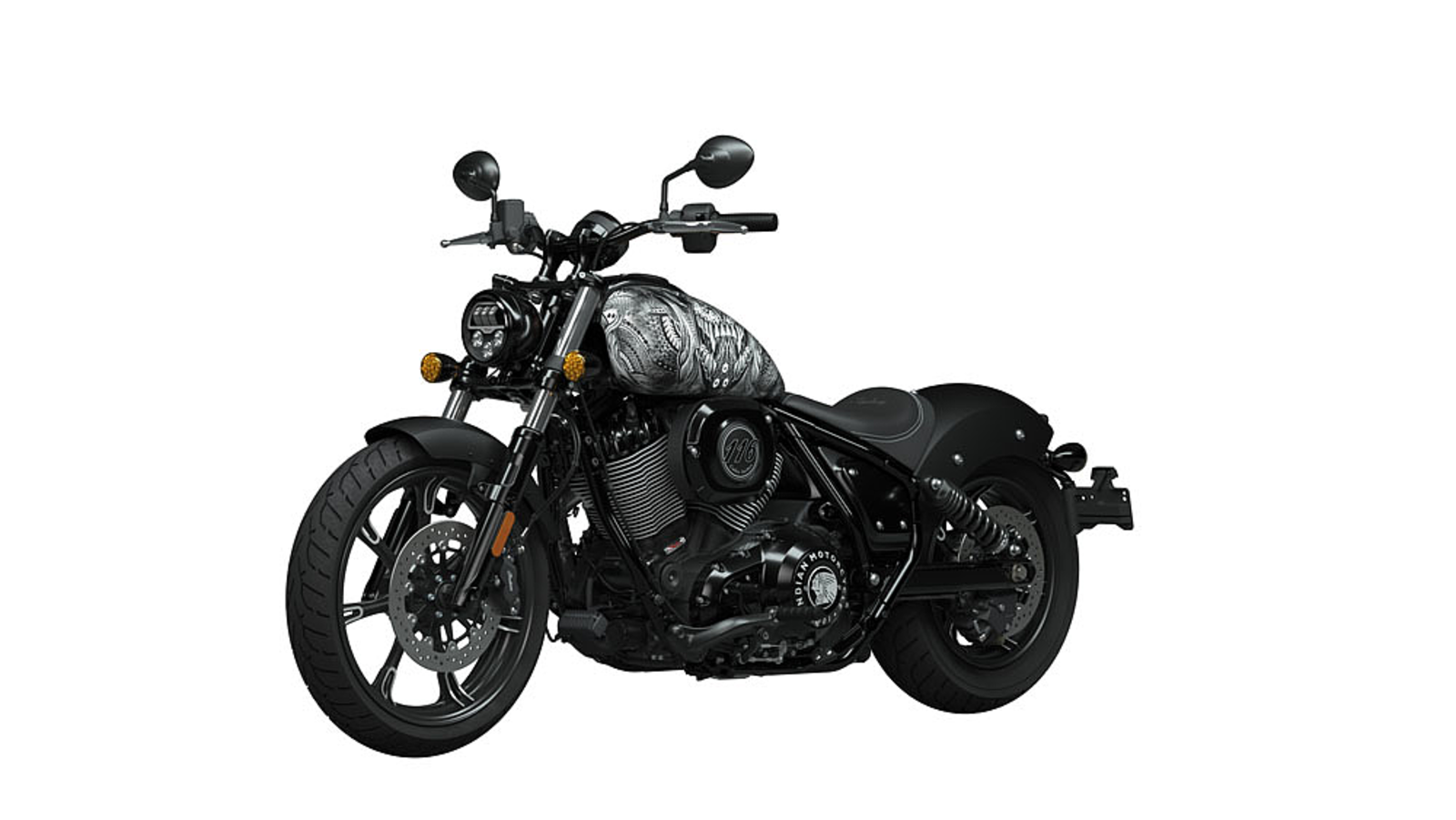 Indian Motorcycle x No Regrets
Influenced by sacred geometry, esotericism, the mandala, science fiction and traditional tattooing, the exclusive creation on this extraordinary Deejo reflects the spiritual and mystical themes dear to the artist and which inspire him, tattooed for the occasion from the tip of the blade to the end of the handle.
Eyes wide open, available exclusively from 1 September 2023 to 29 February 2024 at www.deejo.fr or from hundreds of brand retailers in France and around the world.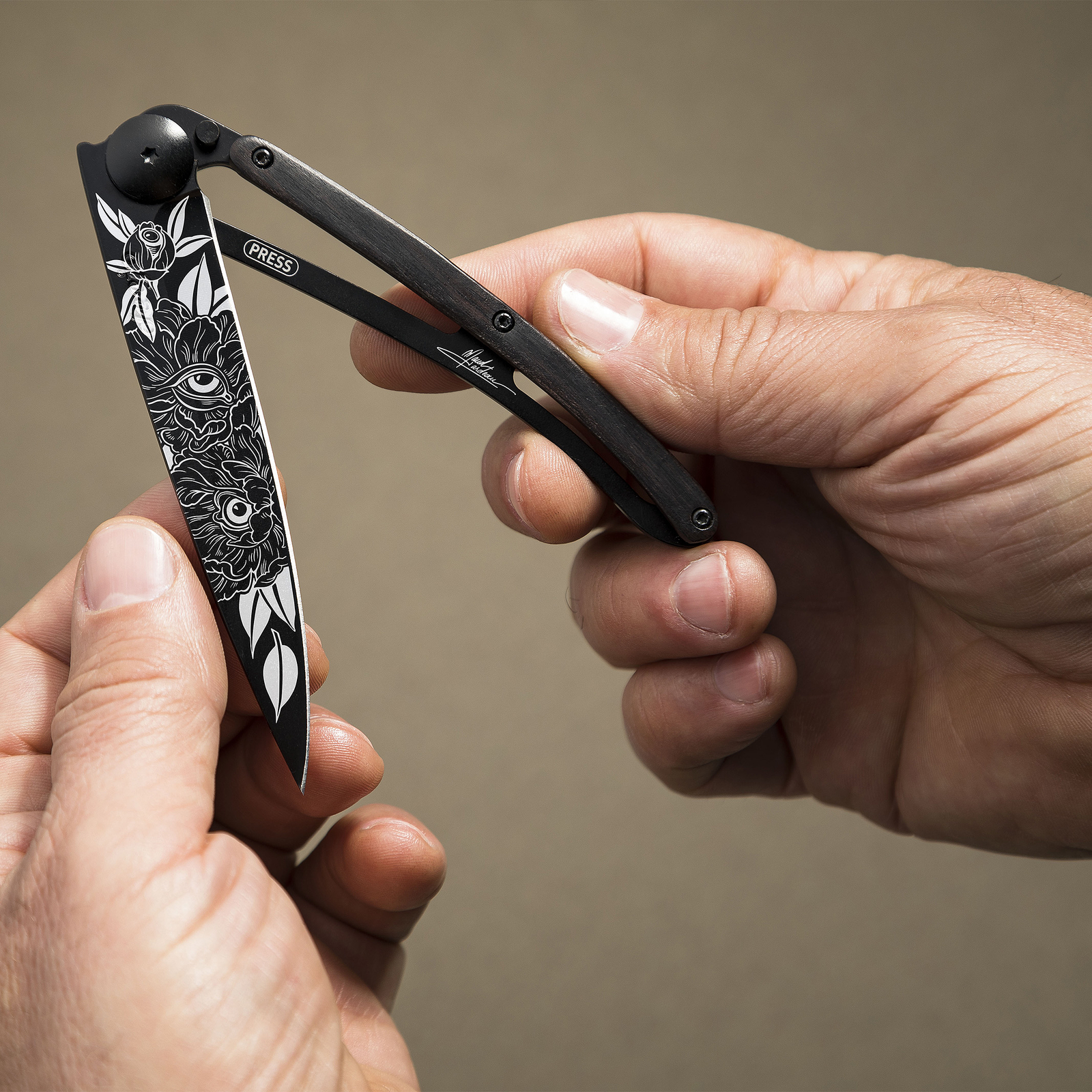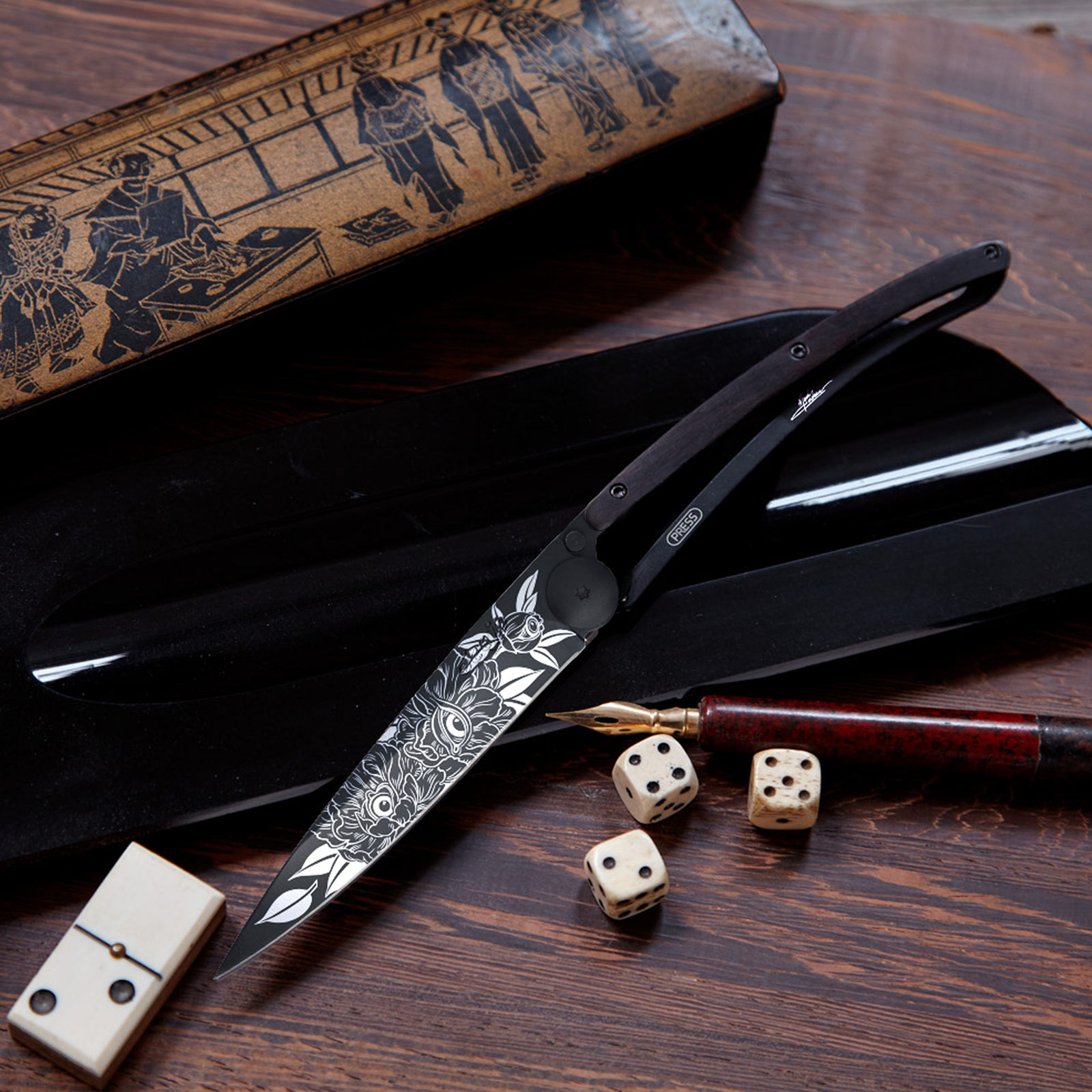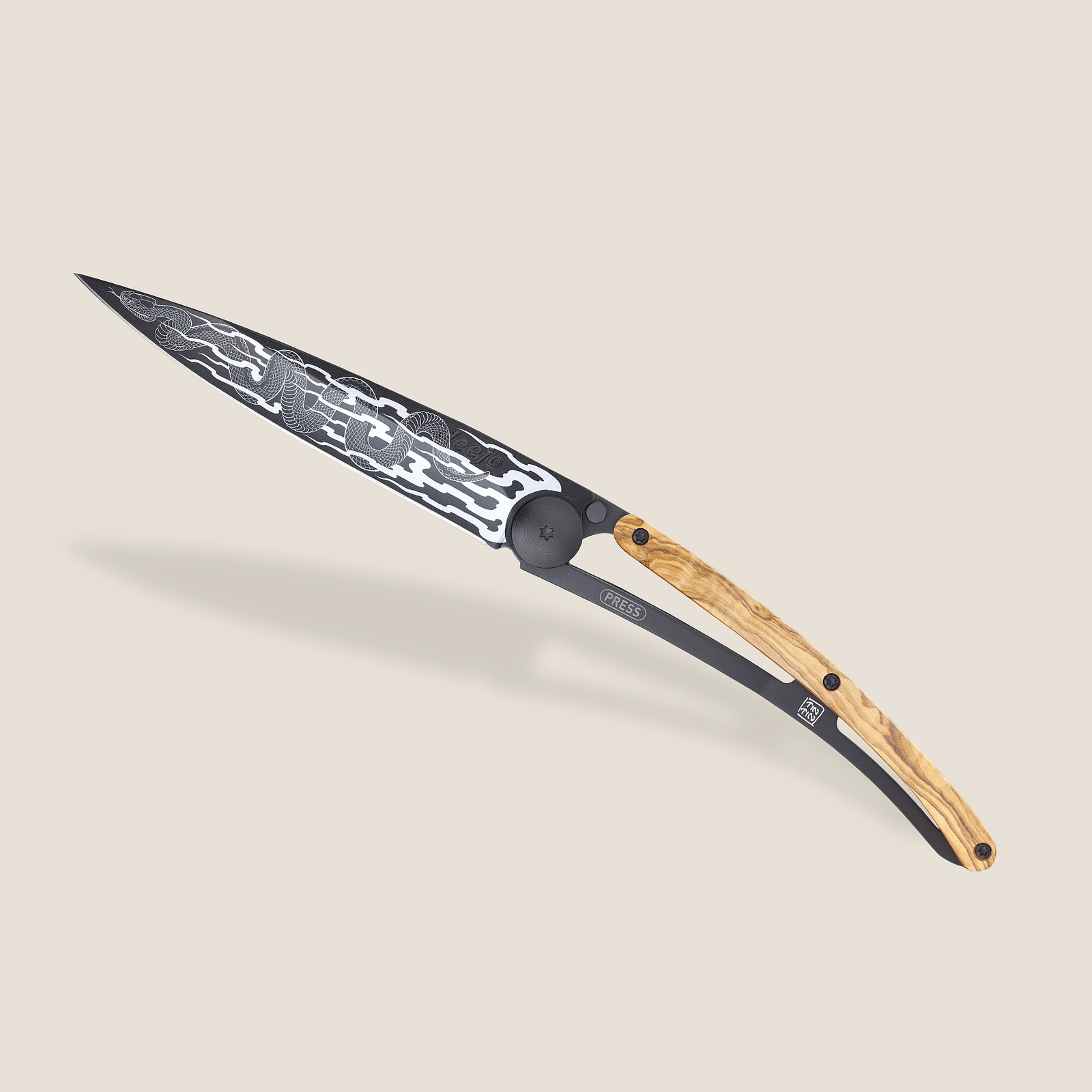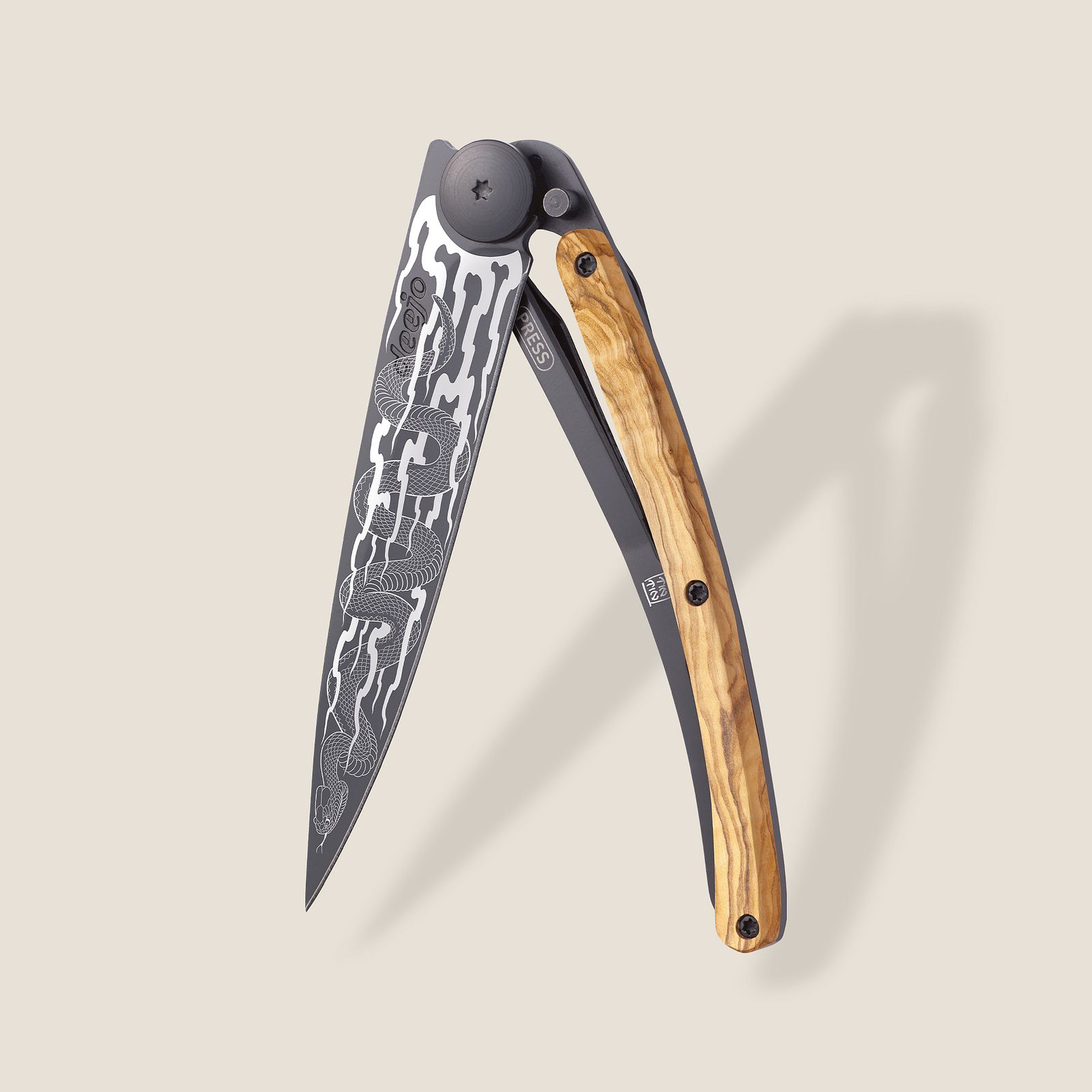 The little story of tattooing
For a long time on the periphery of Western culture, tattooing is no longer the sole purview of the sailors and the sacred. Practiced throughout time and all over the world, the art of tattooing (from the Polynesian Tatau) dates back to 1300 BCE, in which colouring the skin marked the important stages of life.
In the Middle Ages and until the end of the 19th century, tattooing, considered a pagan practice, was banned by the Church everywhere in Europe. It then became the tradition of mariners as well as prisoners, for the latter in particular in Russia where inmates did not hesitate
The tattoo in the Western world, long reserved for those at society's margins, including gangs and bad boys, established itself in the 1980s in pop culture, promoted by rock stars, punk and rap music.

This collaboration would not have been possible without Tatouage Magazine and its two founders, friends and associates, Jérôme Pierrat and Mikael de Poissy, who proposed to Deejo to bring together 12 of the most famous tattoo artists in the world over the next two years: to create an exclusive collection that will see the talent of each of these extraordinary artists displayed every two months on the blades of Deejo knives. Deejo and Tatouage magazine offer you a rendezvous in each issue to discover the behind-the-scenes of this exceptional collection.