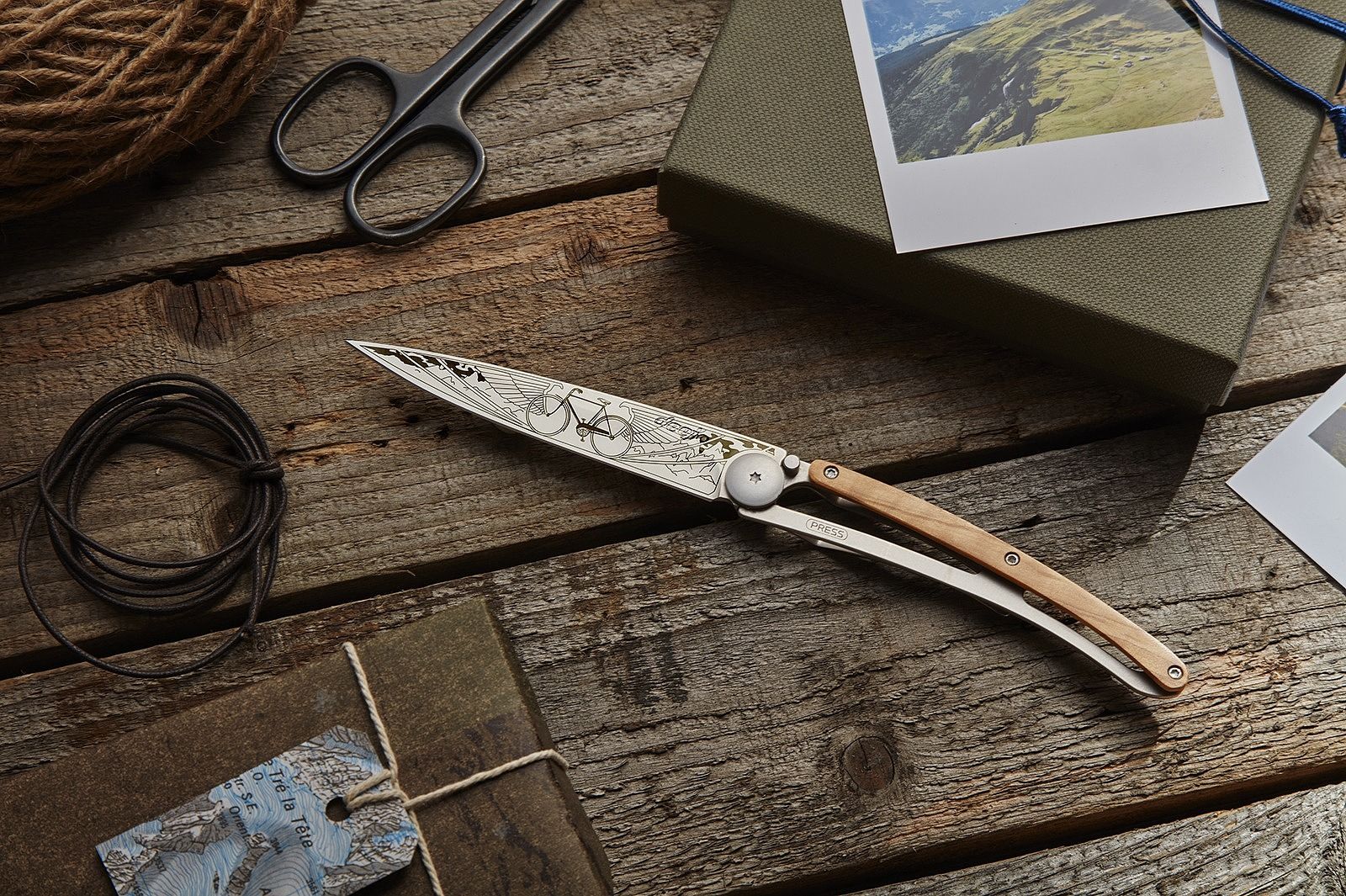 DEEJO WAS BORN OF OUR DESIRE TO RESTORE ELEGANCE TO A TIMELESS TRADITION...
08/12/2014
..... to return to using a pocketknife on an everyday basis. We imagined it simple and ultra-light without compromising on the size, to take with you only the essential: the pleasure of a perfect cut.
In 2010, Stéphane Lebeau invented and designed an ultra-light pocket knife with a weight comparable to a simple letter. Ultra-light, simple to slip into any pocket daily, and ready to use anywhere, anytime. Deejo respects the dimensions of a comfortable- to-use knife. Named for their weight, Deejo knives are therefore light in size as well as weight, just as they are designed to be.

Years later, Luc Foin, Stéphane's friend and business partner, brings to the table the idea to personalize the knife with tattoo motifs. Objects imbued with emotions, to which we are attached, serve as witness to an era, a passion or a rare moment. Playing on the finishes of steel, tinted in matt or titanium reflections or, on the contrary, with a mirror shine, the Deejo knife is adorned with a handle plate, a choice of different wood species, from the deep black of ebony to the fine arabesque beige of olivewood. Deejo knives are available as desired, to become a new symbol of elegance, just like a fine watch, pen or crafted leather good. But that's not all. Deejo goes beyond the knife by offering the option of being tattooed.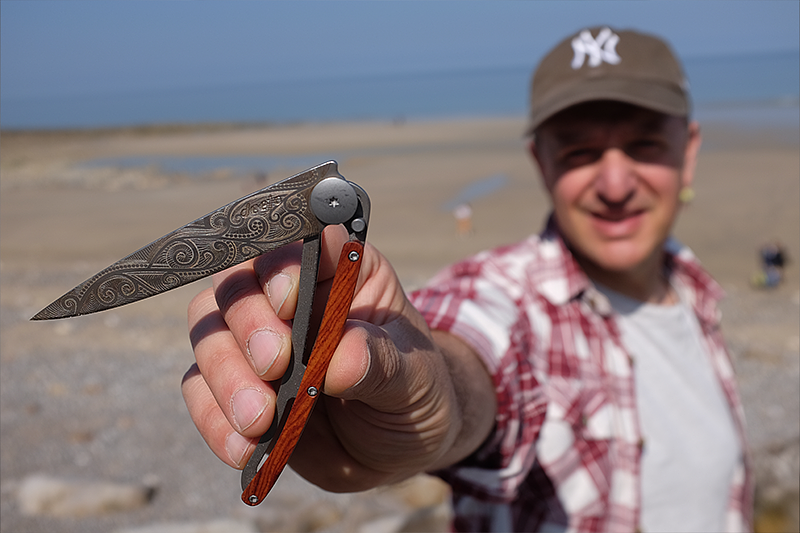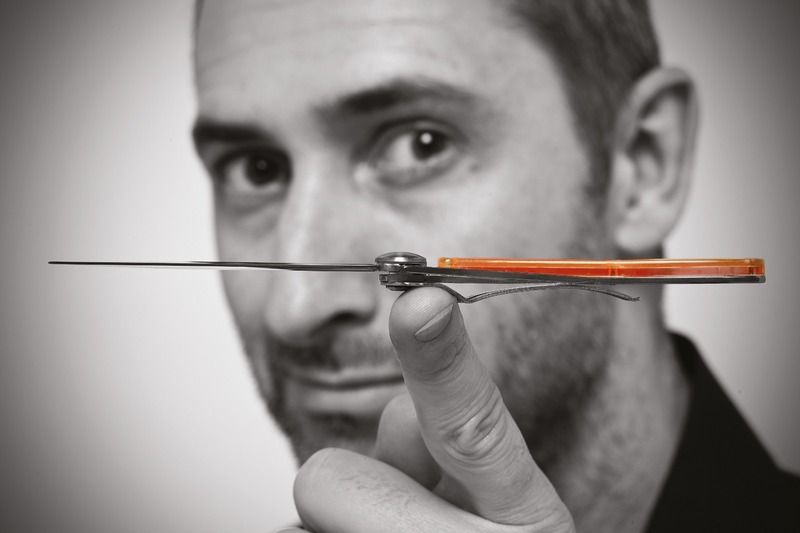 To tattoo your Deejo, as you would your own skin, is to offer to this already very personal object, a whole different dimension: its identity. Different patterns adorn the blades of these precious objects, allowing you to find a Deejo that resembles you. To own a Deejo is a symbol of who you are and who you choose to be.