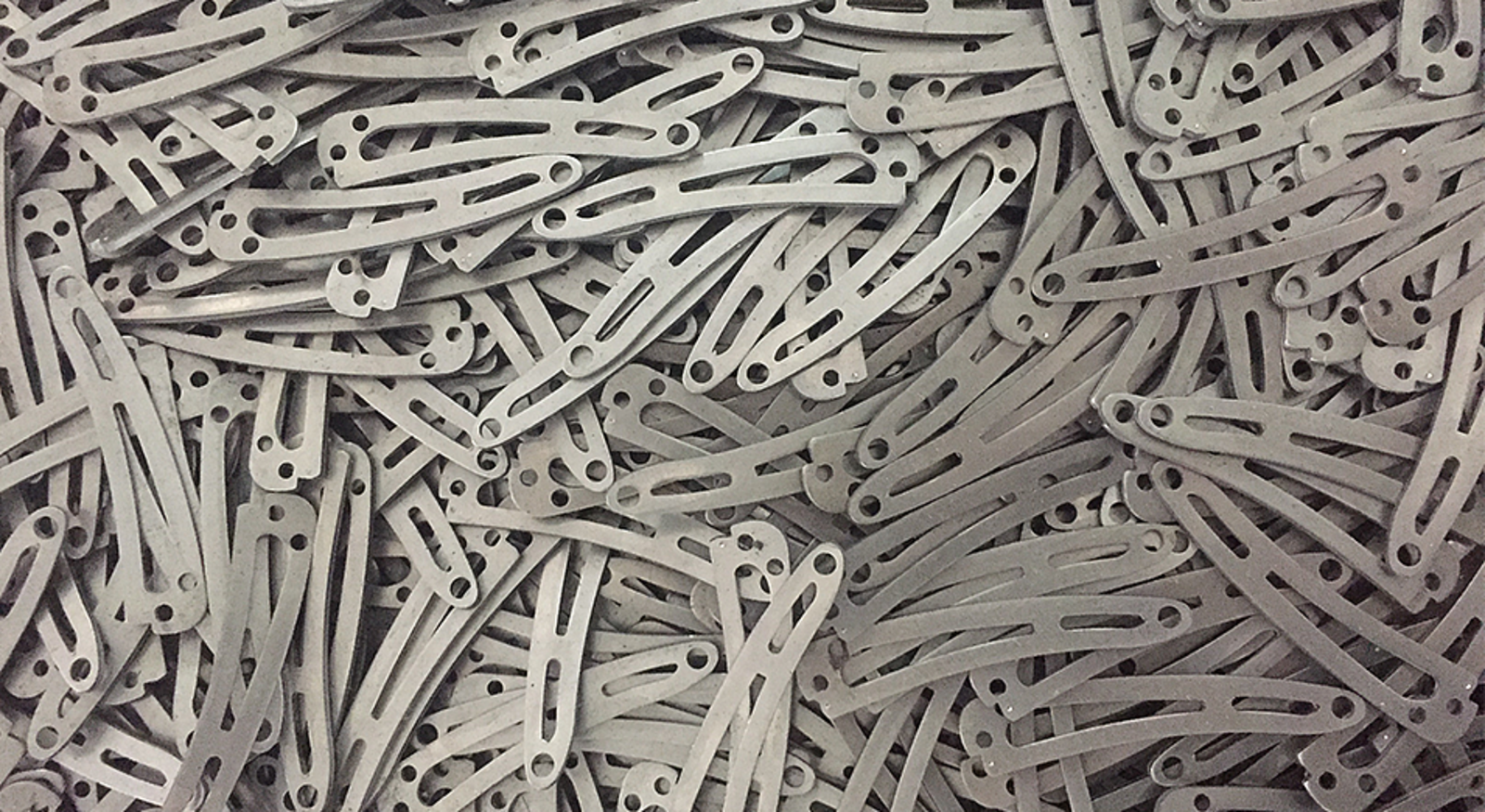 ENGRAVING KIT: MORE THAN EVER, CREATE AND TATTOO A DEEJO THAT RESEMBLES YOU
15/10/2021
If there's one thing that distinguishes one Deejo from the others, it's the tattoo. But what if everyone could engrave their blade with their own design? Always on the lookout for new products, the young French brand invites its fans to enjoy a whole new experience in personalizing their pocket knives. In the 'Tattoo your Deejo' engraving kit, everything has been set up simply and intuitively so that anyone can engrave their own Deejo 37g. With the engraving pen provided, let your imagination guide the design of your Deejo blade. From a personal message to a detailed illustration, your new tattoo will be unique, created by your own hand.
And no need to be a renowned artist to learn how to engrave your Deejo. Whether or not you are comfortable with a pencil in hand, there is no shortage of ideas to warm the heart: dedications, personal statements and minimalist designs inspire the intimate side of these unique knives. Sketch your drawings on the paper templates, then familiarize yourself with the engraving pen and practice engraving on the metal test plate. All these creative and entertaining steps are detailed in the user's guide, also available on video at the Deejo Youtube channel.
But personalizing doesn't stop on only one side of the blade, as you can continue your tattoo on the handle and the other side of the blade! Also included in your kit are three different handle plates to choose from, to complete the finishing touch on your work. And if you change your mind, the plates are interchangeable at any time, so let daily inspiration guide you, and go from the fine arabesques of juniper wood to a woven motif in carbon fibre in a snap.

Each of these creations is unique, just like yours! Science fiction, fantasy universes or realistic portraits, share your masterpieces and your inspirations online with the hashtag #Deejo to let the proud Deejo community discover your tattoo. From the greatest artists to the most well-known sagas, the choice is yours whether to invite Keith Haring or Spider-man's suit on your Deejo. Who knows? Maybe it's your turn to inspire the tattoos for future Deejo blades.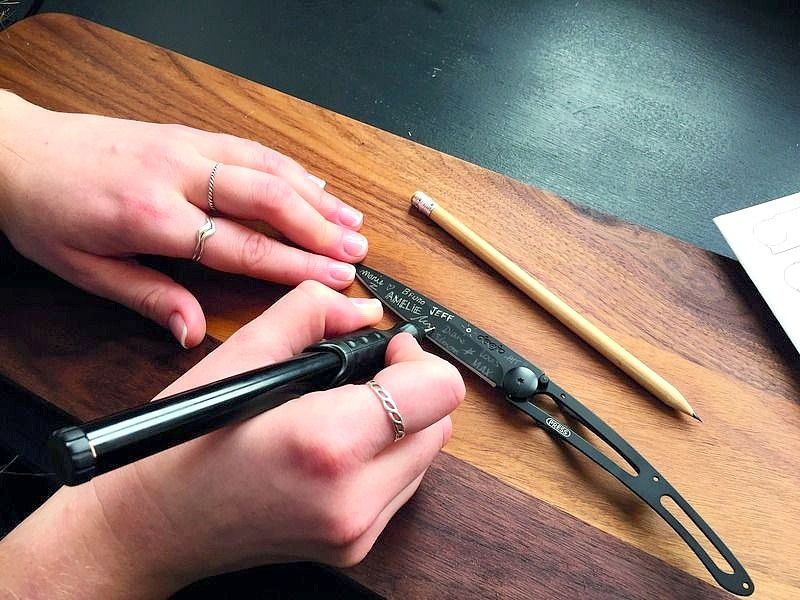 Designed to be used on the blade of a Deejo 'black', the engraving pen can also be used very well on other materials, such as sandstone, wood, glass, plastic or leather. As such, the kit comes with several spare drill bits. Multiply your Deejos but also have fun engraving your glasses, your shoes or even your phone cases!

More than one artist has already been won over by the Deejo engraving kit, and they're happy to share their gems! Violette Lovecat, Lorraine Sorlet, Petites Luxures, let yourself be inspired by their creations, all available on our Youtube channel.

Création de Violette Lovecat

Création de Lorraine Sorlet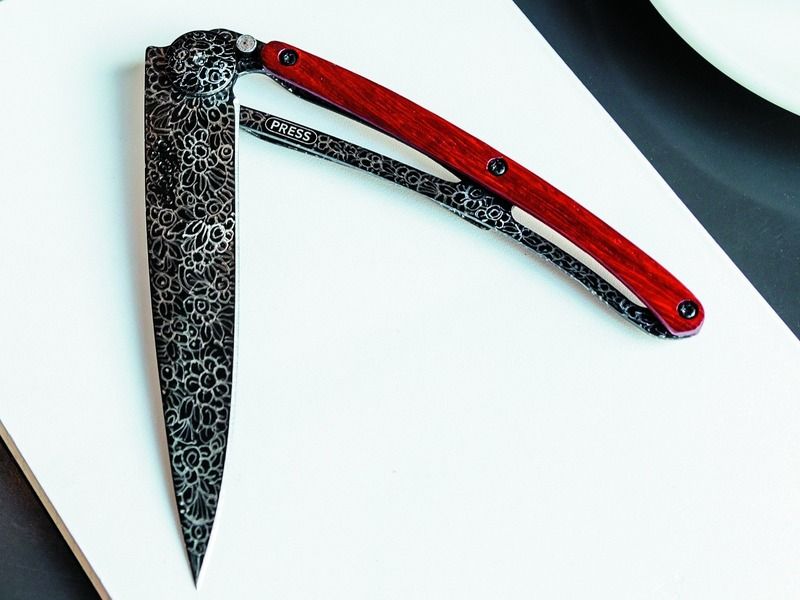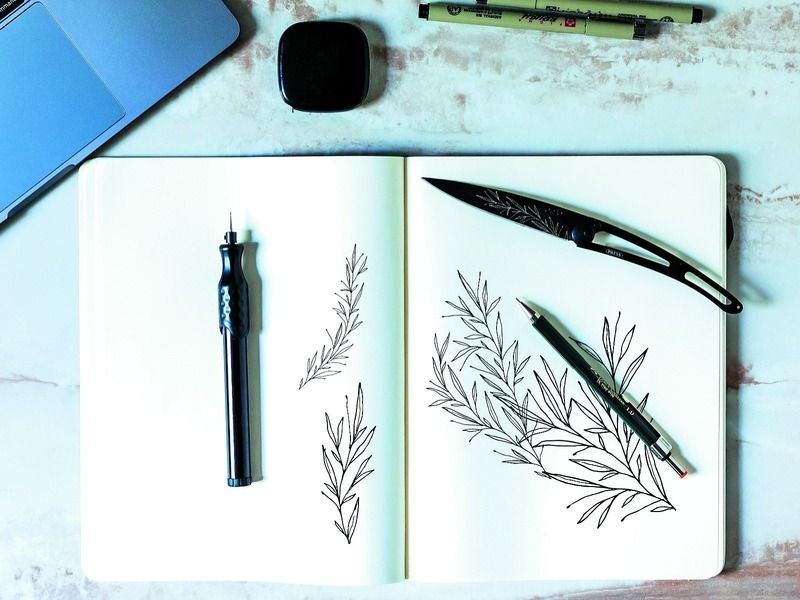 Examples of engravings made with the engraving kit