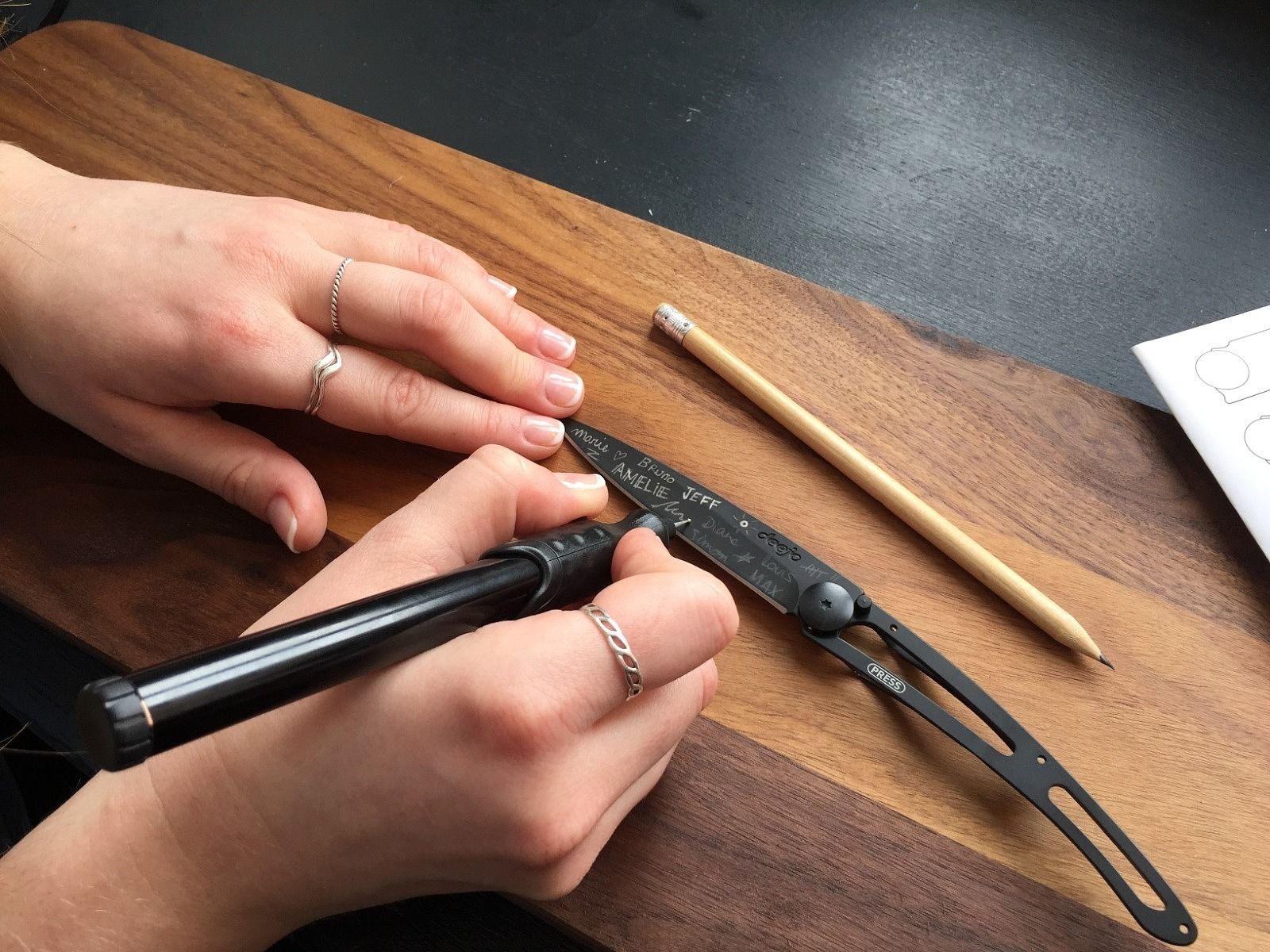 For Valentine's Day
Dare a Deejo Kamasutra to make you blush with desire...
14/02/2022
February 2022 will be undeniably hot, beneath the covers, at least. From January 14th until Valentine's Day, Deejo will adorn its blades with a new ephemeral tattoo in the subtle suggestion of passionate love, inviting us to do the same. A true ode to hedonism, this new 'Kamasutra' tattoo reveals a couple in sensual embrace surrounded by paradisiacal nature, as the two lovers indulge in a thousand and one delicacies with each opening of this exclusively adorned Deejo knife.
Beyond its explicit character, the Deejo Kamasutra reinterprets the tradition of 'shunga': Erotic prints in vogue during the 18th century in Asia. A modern tribute to this ancestral art which taught young lovers the ardor of amorous passion.

To revel in the generous line and form of the naughty nymph and her beautiful Apollo along her body, credentials are necessary. This unique tattoo, reserved for over- 16s, is on view only for an informed public, exclusively on deejo.com

DO YOU DARE?

Atelier Deejo for a period of four weeks only, until 2022 February 14, the Deejo Kamasutra is accessible in two distinct versions: in black contours on a grey stainless steel blade and handle, or a solid motif on a matte black finish.
An original gift that excites a lover's imagination and subtly arouses the desire for a lovers' lunch... or dessert for two, to spice up a festive meal!