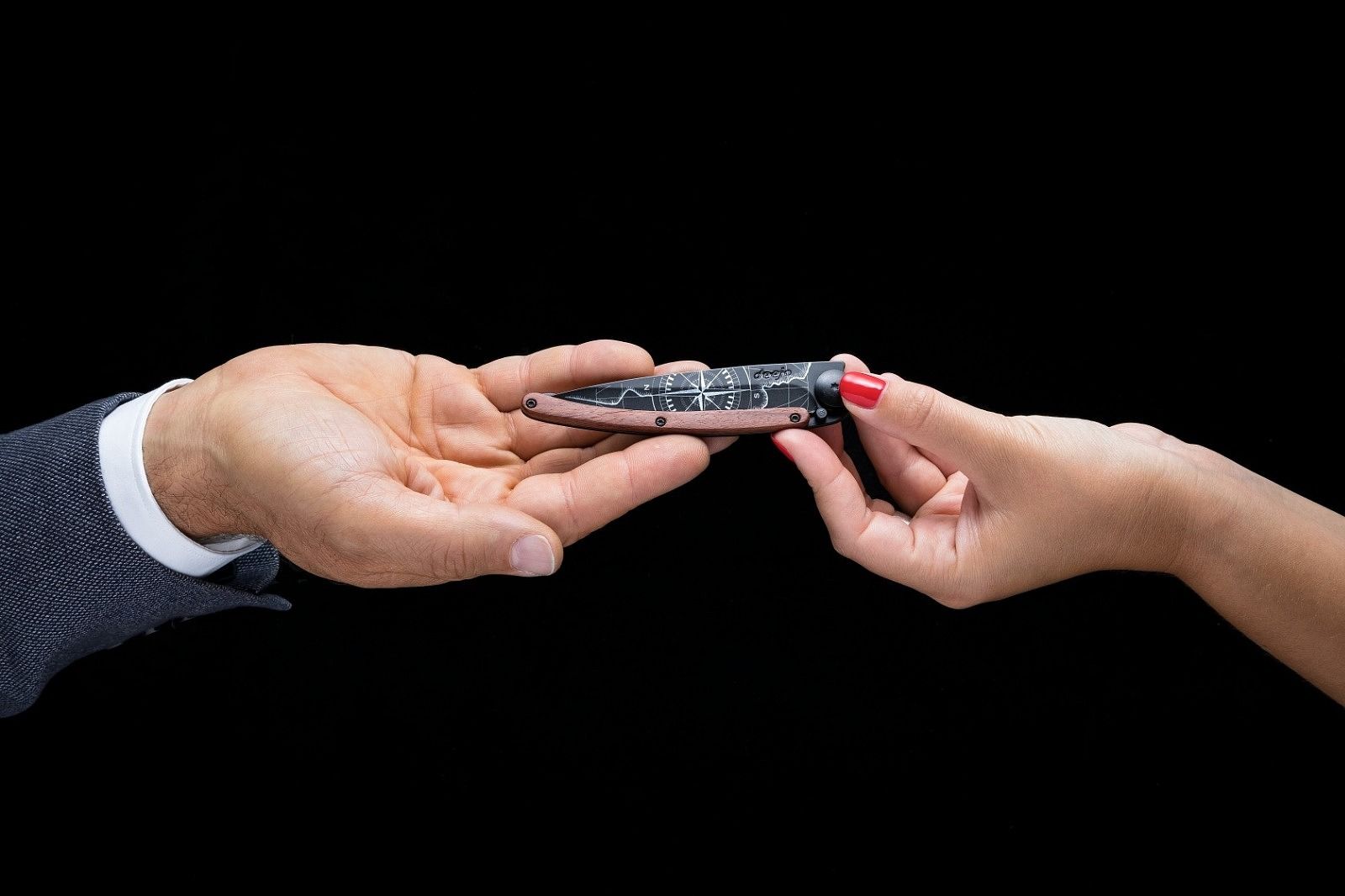 engraving kit 'tattoo your deejo' : create ans tattoo yoiurself a deejo that resembles you.
01/10/2018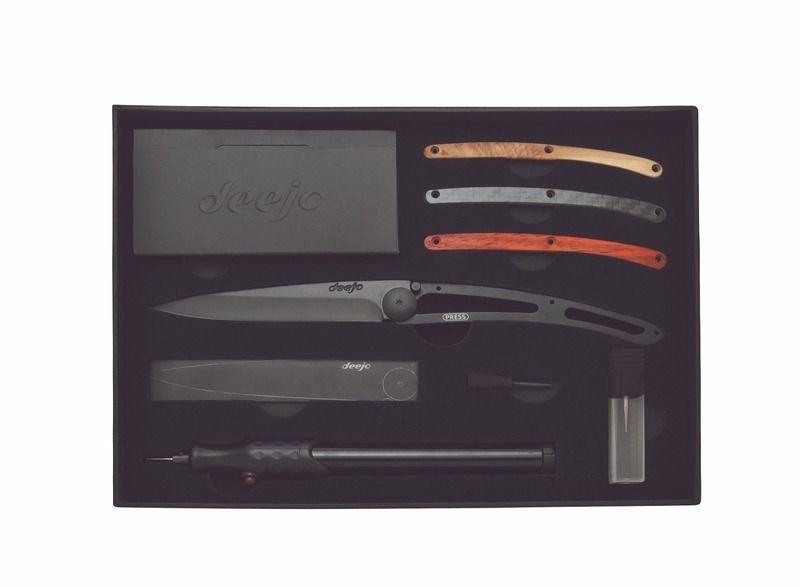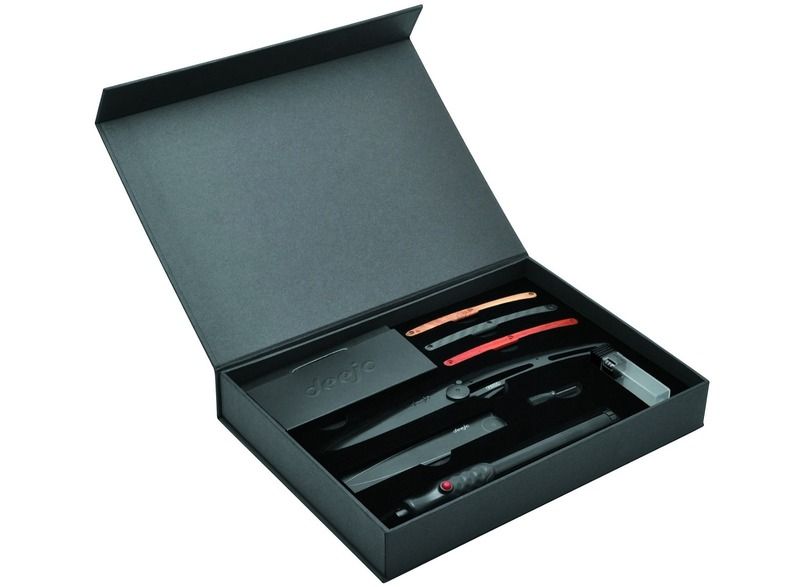 Never has the signature of Deejo knives been so explicit. With its brand-new engraving kit 'TATTOO YOUR DEEJO', the French cutlery brand innovates again and invites you to a whole new experience of personalising your own pocket knife: using the engraving stylus provided, you can, simply and intuitively, engrave YOUR Deejo 37G with the motif of your choice, revealing a unique and original creation, a message or illustration that is individual and personal.
From a simple greeting card inscribed with your first name to a carefully thought-out work of art, your creation is limited only by your imagination.
A particular complete set: paper templates to prepare your creation, a metal test plate to familiarize yourself with the engraving stylus, detailed instructions (in paper but also available on video on Deejo's YouTube channel), and even including spare drills to engrave new Deejos if you'd like (sold separately).
Finally, the box is supplied with 3 different handle plates to alternate the aesthetics of your Deejo at your leisure, inviting you to choose between the fine arabesques of juniper wood, the auburn shades of coral wood or the woven patterns of carbon fibre. But then again, nothing prevents you from imagining your own handle plates, for example, in a wood of your preference, or why not versatile polymer clay...
Deejo, create and tattoo a knife that resembles YOU.
THE NEW ENGRAVING KIT « TATTOO YOUR DEEJO », TESTED BY 3 ILLUSTRATORS AND TATTOO ARTISTS.

Violette Lovecat

Lorraine Sorlet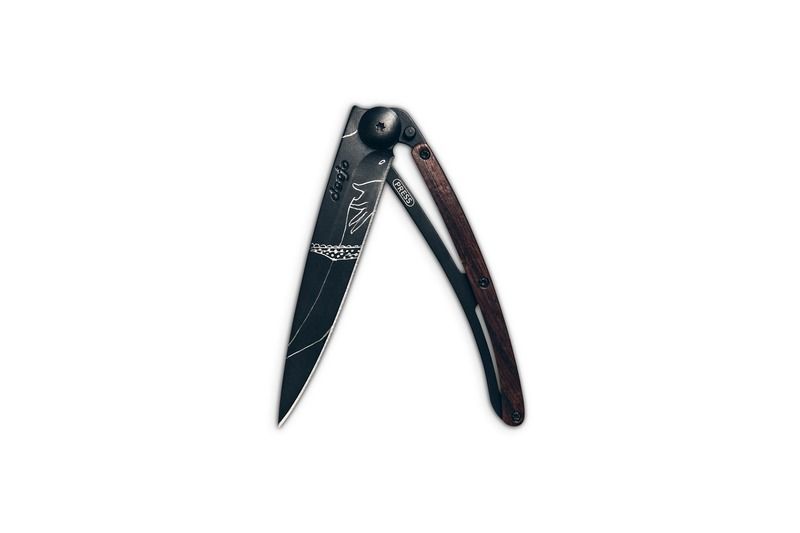 Petites Luxures
Violette Lovecat, tattoo artist at the Bleu Noir salon in Paris; Petites Luxures, illustrator of erotic drawings; and Lorraine Sorlet, colourful illustrator of inspired prints, pilot the new Deejo engraving kit 'TATTOO YOUR DEEJO' and deliver their first impressions to us in video.
A quick, easy and intuitive handling carried out by these 3 trendy artists with eclectic universes. Cosmic, sensual or romantic, the engraving stylus replaces with brilliance the habitual pencil, dermograph or brush, with the black titanium metal of the blade and the refined elegance of the lines of the knife as a medium of expression. The soft vibration of the engraving stylus reveals itself to be accurate, comfortable and without surprises, successfully sublimating the particular traits of each artist with the originality and beauty of the object, elevating it to the rank of a work of art.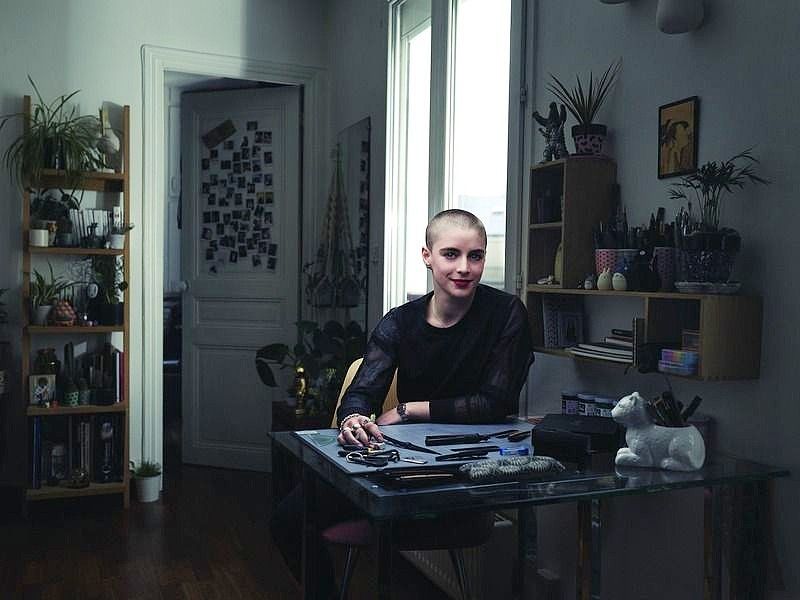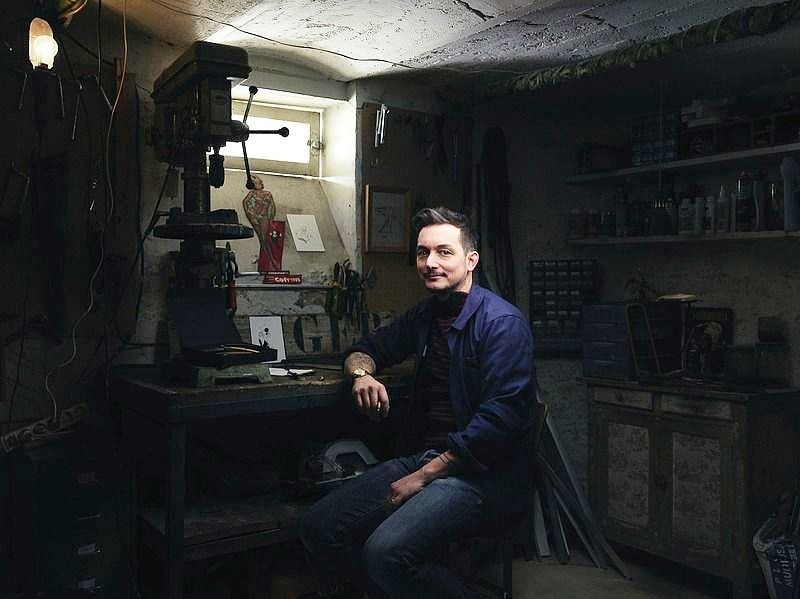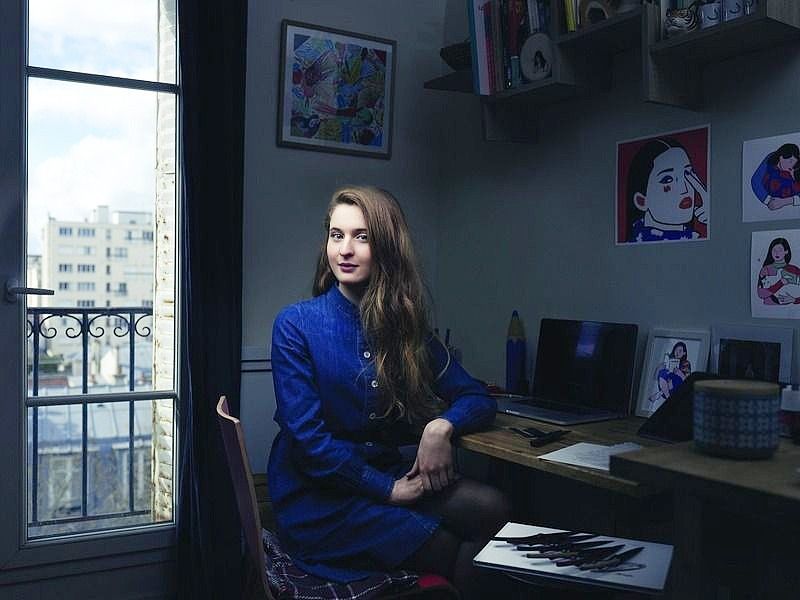 To learn more about these talented, trendy artists, visit them on Instagram:
Violette Chabanon : violette_lovecat, petitesluxures, Lorraine Sorlet : lorrainesorlet.