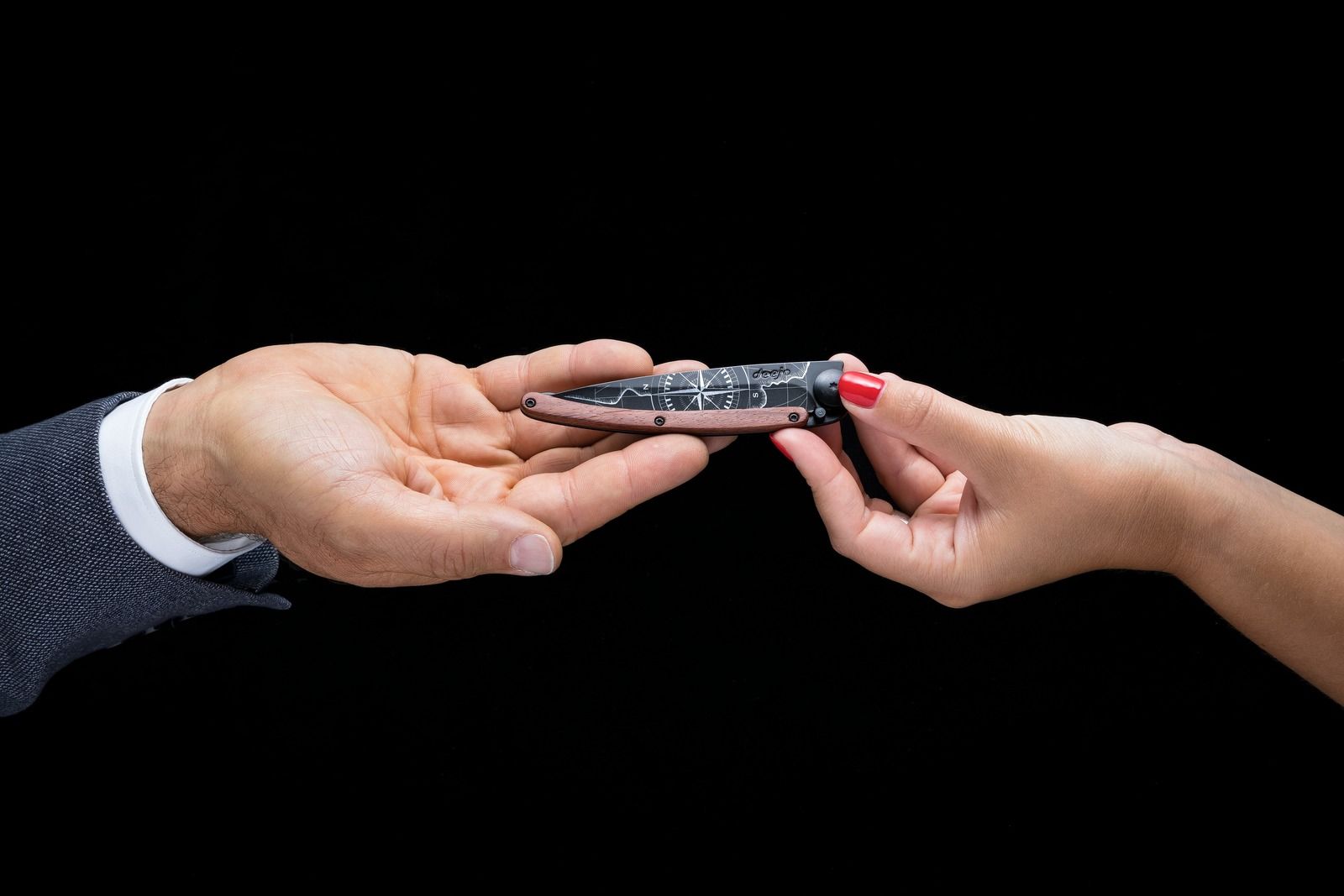 The soulmate
A unique Deejo imagined by MissTic
15/09/2021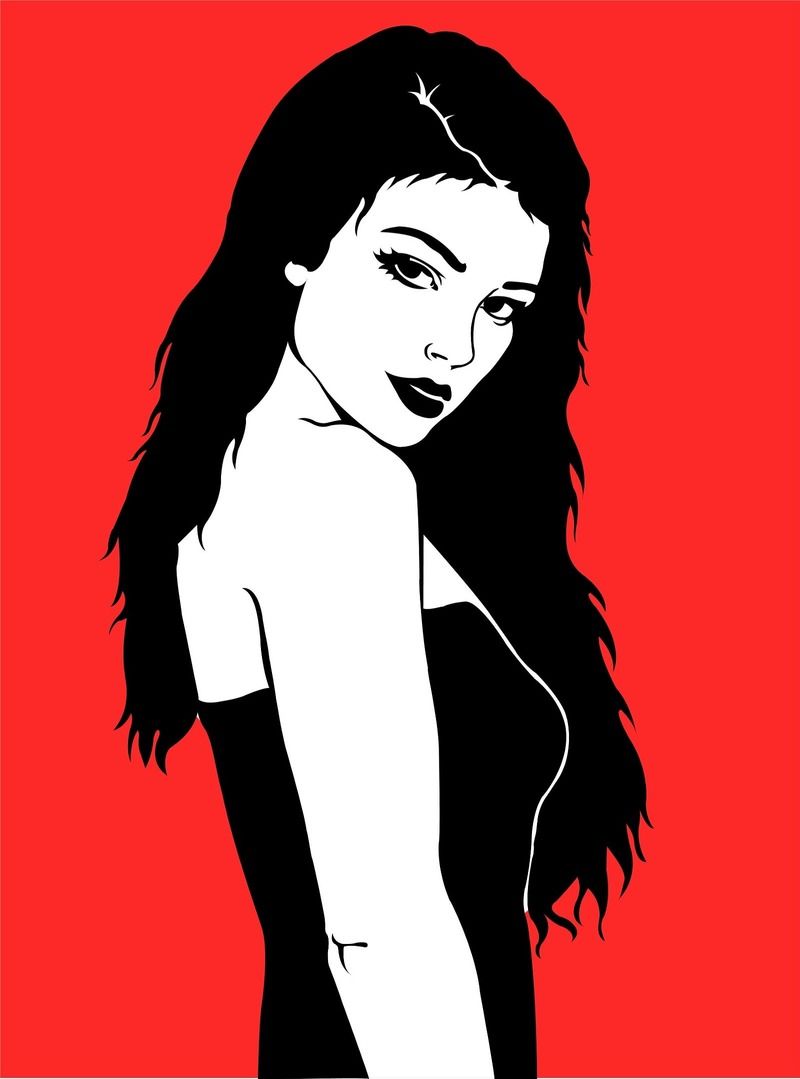 After having presented her artwork on the walls of Paris, in galleries and across city facades, MissTic engages a surface she has never used before: a Deejo. Parisian artist, iconic figure of urban art and street art trailblazer, she is known for her subversive and poetic art. MissTic enjoys creating using stencils, on all formats, images of sensual and free women associated with poetic statements which 'make us laugh and make us think'. All it took was for Deejo to offer her one of its blades: to breathe new life into the French cutlery milieu that so badly needed it.
Much more than a simple collaboration, Deejo and MissTic unite here to celebrate their common values. Avant-garde, nomadic and audacious, this art in common is an integral part of their creations, whether tattooed on a blade or frescoed on a wall. The 'soulmate', imagined by Miss Tic and created in the Deejo ateliers, celebrates this rare union, engraving art and desire on its surface. The 'prey and predator' woman, an original inspiration of the artist, is imposing on this unique creation, and immerses Deejo into this desire so dear to MissTic.

Not the first time a Deejo has been transformed into a work of art: Petites Luxures, Violette Lovecat and Lorraine Sorlet already possess this very particular blade, each to create a tattoo in their image. Like a yearly get-together, the spirited blades at Deejo are likely to encounter new artists in the coming years. There'll be no limit to the imagination, only to the stock!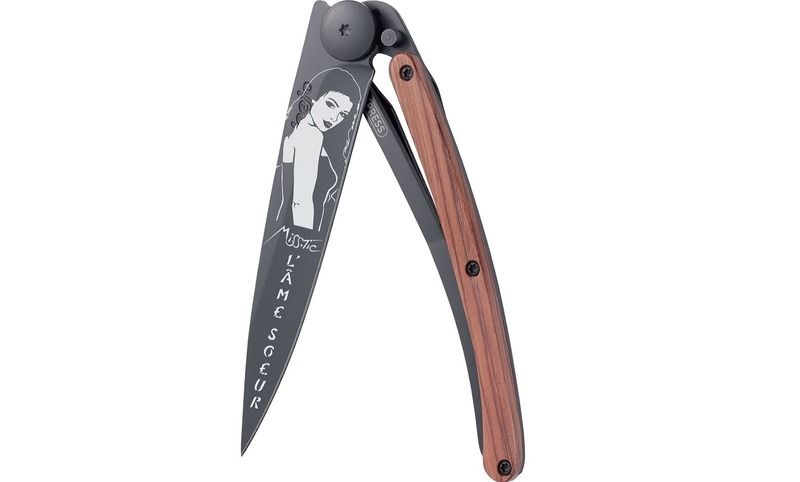 The Deejo Miss Tic will be available from 15 September to 15 November 2021 on MyDeejo.fr and at Atelier Deejo for a period of only eight weeks. This exclusive Deejo will be fully customizable: from the warmth of coralwood to the natural arabesques of juniper, so many options for personalization to create a unique Deejo. Discover yours as soon as possible!