Tattooing a knife, what an idea! And Deejo makes a pocket knife a fashion accessory that has rarely been so elegant. A Deejo knife endowed with a strong personality: personalized to reflect all tastes, moods, and styles.
By dusting off the concept of the folding knife, Deejo offers this very personal piece a new place in your pocket and in your daily life. The diversity of the graphic universes that tattoo our knives has inspired many of our clients, motivating their photographic skills.
Below is a short selection of some of our favorites.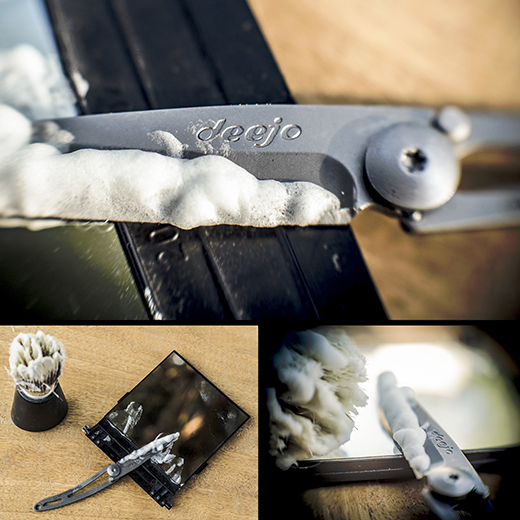 Romain chose the minimalist pocket knife, a naked titanium blade without a tattoo. The purity of the line prevails. The folding knife belongs also in the bathroom: a sharp edge and shaving foam, this is the pocket razor.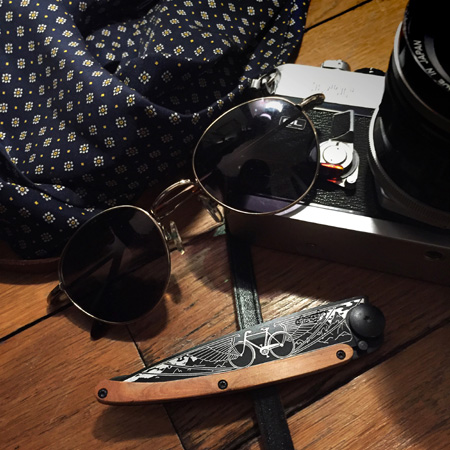 In his original creation ready for departure, Ben chose a black titanium knife engraved with the bicycle tattoo and an olivewood plate. A lightweight knife, that slips into the pocket, alongside sunglasses and camera.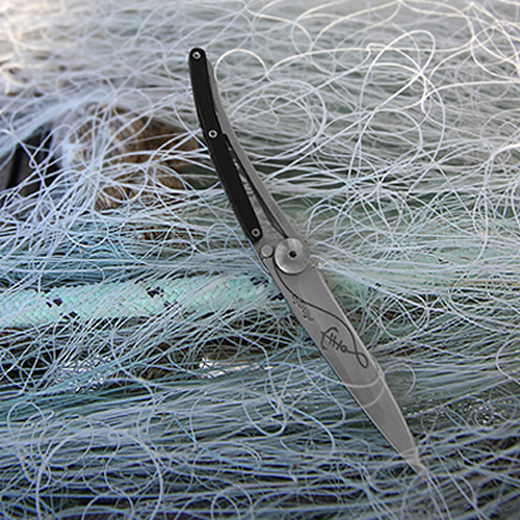 An anchor and a fishing net, the elements that compose the photo of the fisherman by Romain. The pocket knife takes in the sea with its tattooed anchor and a handle of granadilla wood. An original knife to enjoy some good fish along the seaside.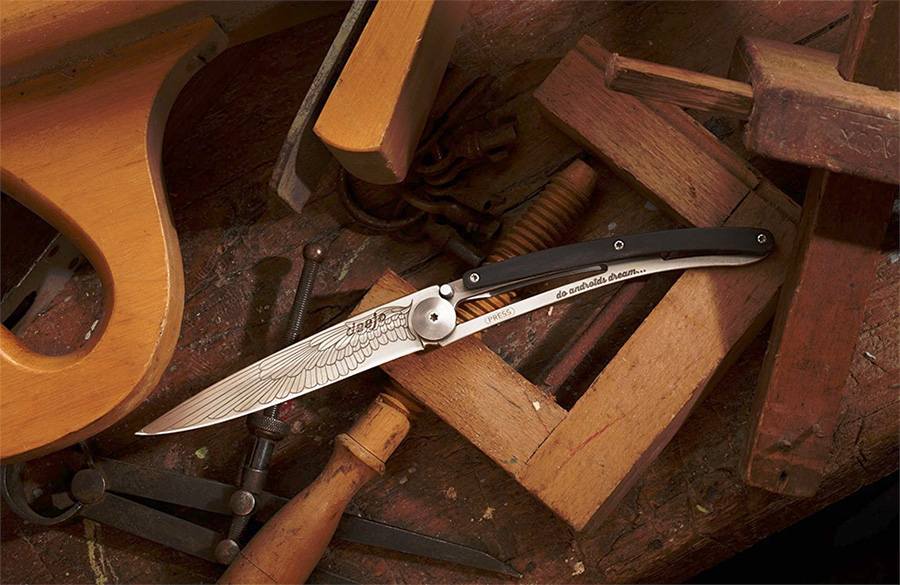 This original composition by Benoît Jeanneton features a Deejo folding knife marked my Deejo is beautiful. A true declaration of love to his pocket knife that integrates a nod to Deejo and a subtle wink. The knife is personalized with the dedication "do androids dream…," which might seem amusing in a picture with a Deejo knife surrounded by old woodworking objects. The technological dream lost amidst old carpentry tools: we love it.
On the side of personalization, we have a 37G pocket knife with a titanium finish, a "wing" tattoo and a handle of grenadilla wood.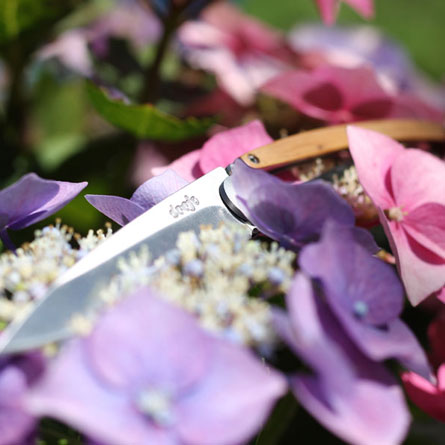 It is a simple pocket knife without a tattoo that belongs to Kessib in this original floral composition my little garden helper. Even in a garden, a lightweight knife like Deejo always finds its place.
This creation proposed by Sebastian is at the opposite extreme, a knife tattooed with a candle & a skull in the heart of a mechanical composition that seems straight out of Mad Max. Once a biker, always a biker...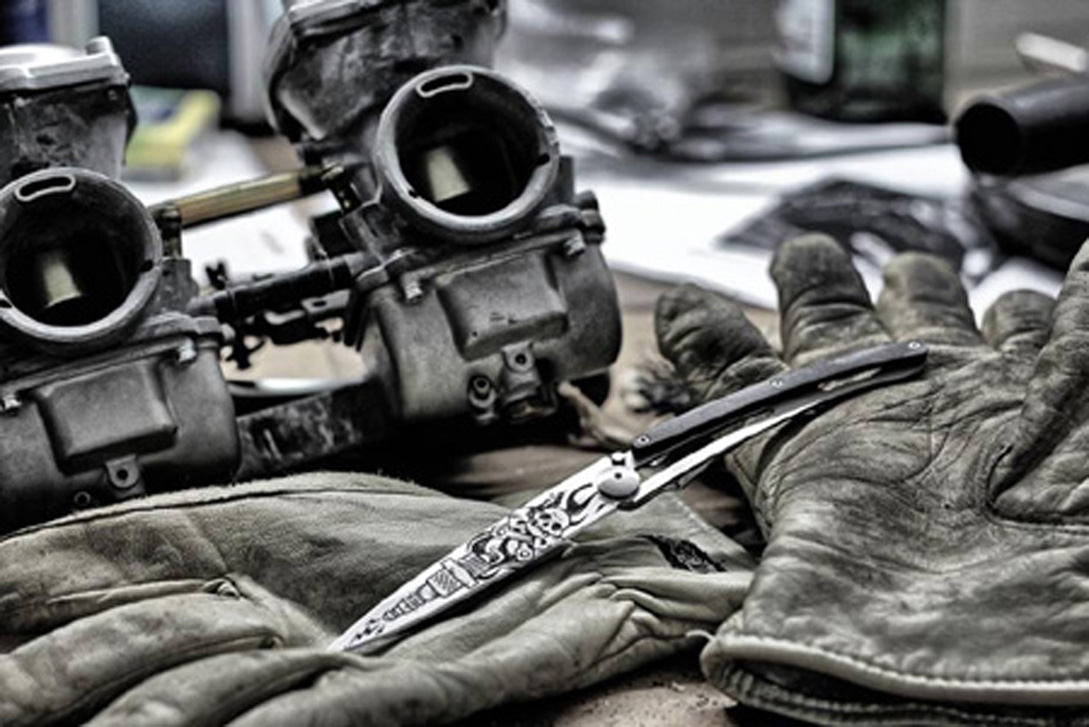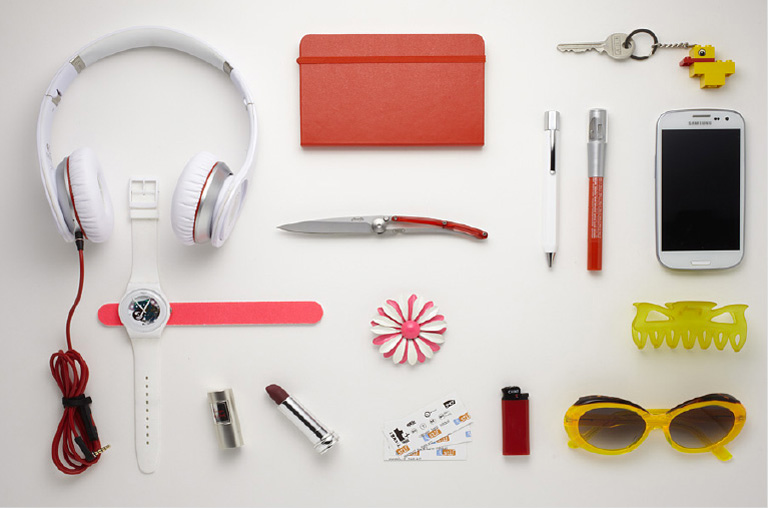 Fred had fun with the concept of the pin-up for a photo full of charm and danger. His knife engraved with a pin-up tattoo and a pink plate rules in a dangerously sexy universe.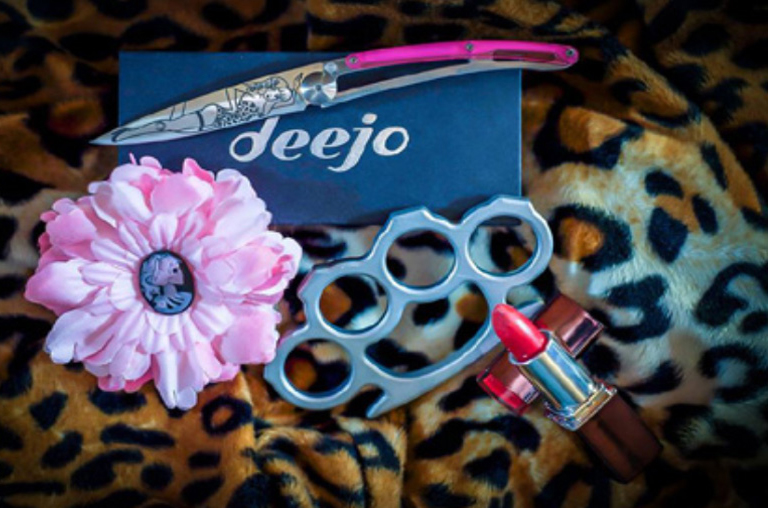 Many of you place your Deejo pocket knife in an everyday carry. Deejo knives are therefore found in a large number of original universes, individual to each. We had to publish at least one of them. Here is the EDC It's mine by Marie.