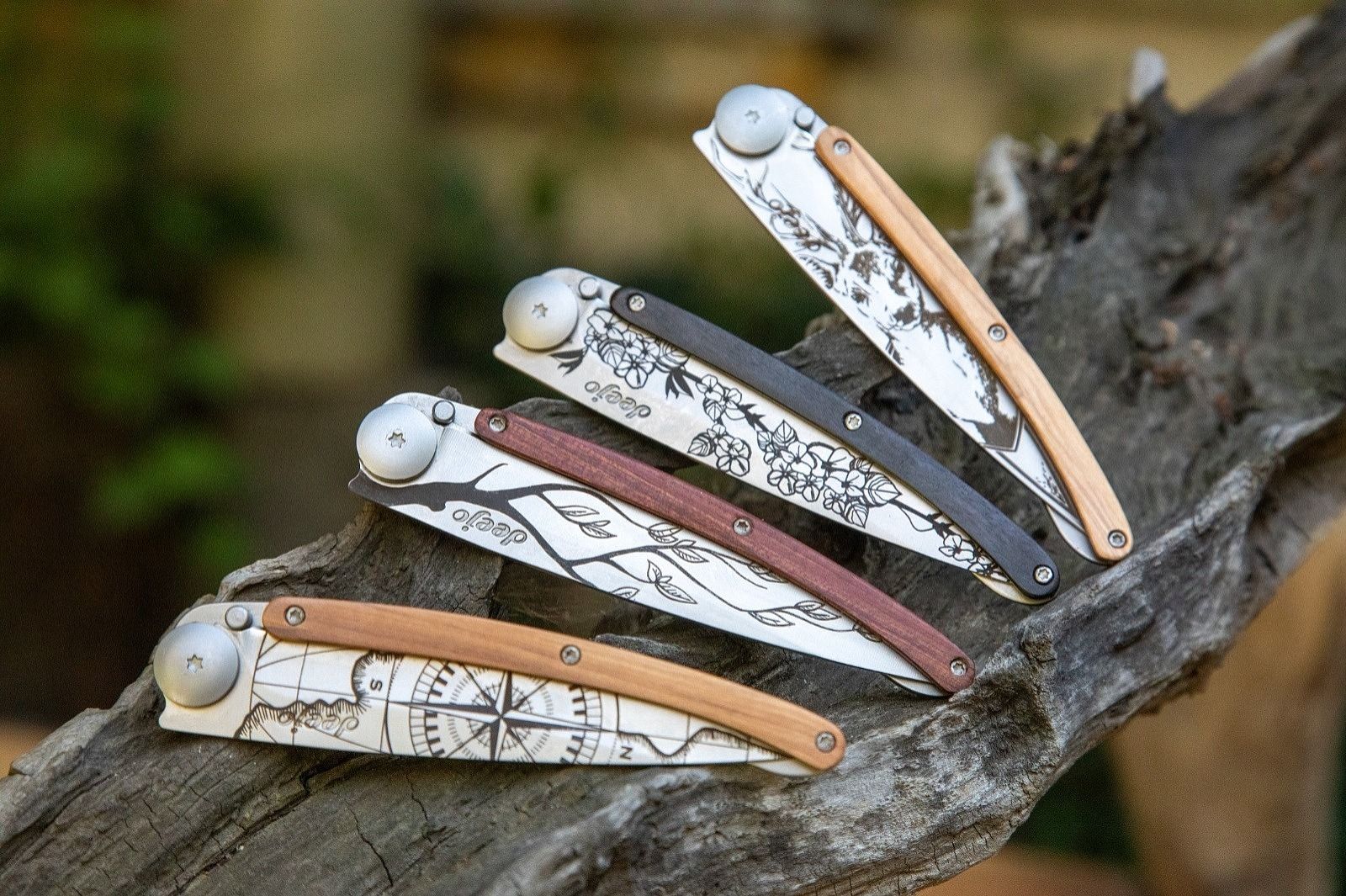 Deejo Is at Home at DIEGO'S BURGERS
16/09/2020
Long-time companion of chef Diego Buik, who in 2017 created the most expensive hamburger in the world, Deejo naturally settled into the restaurants of the famous Dutch chef who had the clever idea to replace with a Deejo the traditional toothpick for his gourmet burgers. Read our exclusive interview with the chef all of Europe is talking about.
Deejo: Hello Diego. Firstly a big thank you for agreeing to this interview with Deejo. We suspect you must be very busy, especially since the opening of your restaurant Diego's Rotterdam. I must admit that your burgers are making us all very hungry! Please tell us a bit about yourself.

Diego: My name is Diego, I am 37 years old, and I am the founder of Diego's, a burger restaurant located in my home town of Rotterdam. Even though I grew up in this city, I left very early for other horizons. From Amsterdam to London, small cafes to Michelin-star restaurants, I have spent 20 years fine-tuning my recipes in kitchens around the world.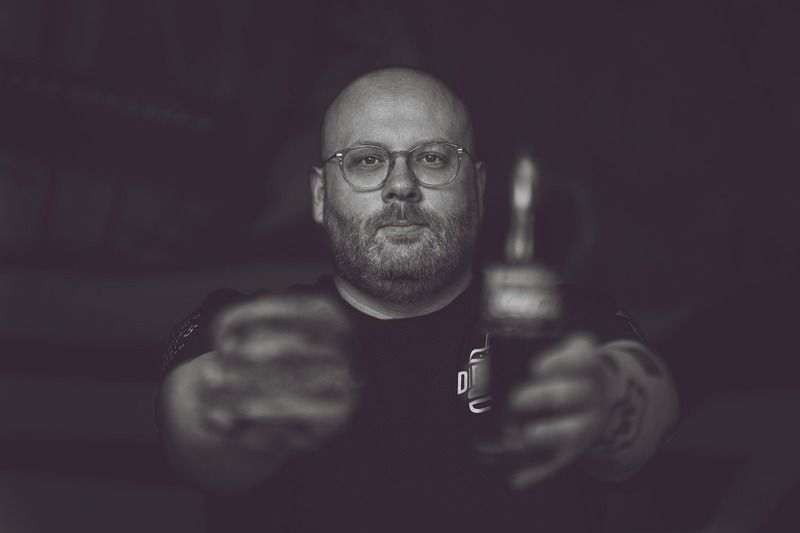 Chef Diego Buik
Deejo: Diego's is mainly associated with giant burgers which have become your signature dish. Why did you choose this specialty?
Diego: When I worked in London for SoHo House, I noticed that many restaurants offered high-quality burgers. On a whim I tasted one, and what can I say: it was perfectly delicous and so far removed from those offered in industrial fast food places. On returning to Rotterdam, I decided to take inspiration from the concept of these gourmet burgers. The recipe worked right away, and I quickly won first prize for the best burger of Rotterdam in 2015, took second place in 2016, and in that same year third place for the best burger of the Netherlands.
Deejo: Wolf, Infinity, Esoteric... your burgers are presented in various tattoos, from the oldest Deejo models to the most recent. We certainly are old friends! How did you first discover Deejo?
Diego: I had a competition to prepare for, and while going to see my knife supplier at the time, I was introduced to Deejo knives. I immediately fell in love with the design and the brand, and have not been without them since!
Deejo: You use Deejo knives instead of a traditional toothpick to assemble your burgers. How did you come up with this original idea, to say the least?
Diego: I really wanted to create something unique for my burgers. I love preparing new recipes, but the presentation is also very important! In the United States, I had seen a restaurant do this with a steak knife. I wondered how to make this even better with a more original knife: Deejo turned out to be the perfect answer to this desire.
Deejo: It is difficult to pass by your restaurant without being attracted to the original atmosphere that reigns inside: the street art murals alongside velvet seats and lush bouquets of flowers. What place do you give Deejo in this original union?
Diego: As you have noticed, the decoration of my restaurant is original, and I like to bring a mix of colours and contemporary styles to my dishes. By serving a tattooed Deejo at the table, I pair my dishes with the street art that decorates the walls of my restaurant.
Deejo: Among other accolades, you hold the trophy for 'the most expensive hamburger in the world'. On this occasion, a special edition of a Gold Deejo was given to you. What was your first impression of this special knife and could you tell us more about this incredible project?
When I started working on the recipe for this burger, I already had the idea of ​​a golden knife in mind. When I contacted Deejo to tell them about my project, they first replied that they had nothing they could offer me. However, some time later, Luc Foin (one of Deejo's two founders, Ed.) sent me a Deejo with a finely gilded handle plate! It exceeded all my expectations. I immediately fell in love with it, so I used this knife when my recipe was ready. This burger has become famous all over the world. At the time, I even went to Saudi Arabia and the FIFA World Cup in Moscow thanks to Luc. The only hitch is that I offered this knife to the pilot who took me to Saudi Arabia… Can you imagine, he too had fallen in love with it!
Deejo: I understand that you never part with your personal Deejo which always sticks out of the top pocket of your chef's apron...
Diego: That's absolutely true! I have two Deejo knives I use daily at work. In addition to my kitchen knives, I use them to cut pieces of meat or vegetables on the fly. They are also great for opening all kinds of products, especially parcels.
Deejo: You have known Deejo for many years now. Is there a wish Deejo can grant you?

Diego: I always love discovering incredible new tattoos! One day I would like to work on the design of one of them, too, and why not even on a complete set of Deejo sneak knives...
Deejo: Before we let you go, do you have any new projects to share with us?
Diego: I am answering your questions from Scheveningen, a coastal town near The Hague, where my team and I are opening a new restaurant. This new Diego's was inaugurated last August…. As always with more burgers!
Deejo: Thank you, Diego. We really appreciate your time to answer our questions. We can't wait to enjoy one of your delicious burgers again… with its magnificent Deejo, of course!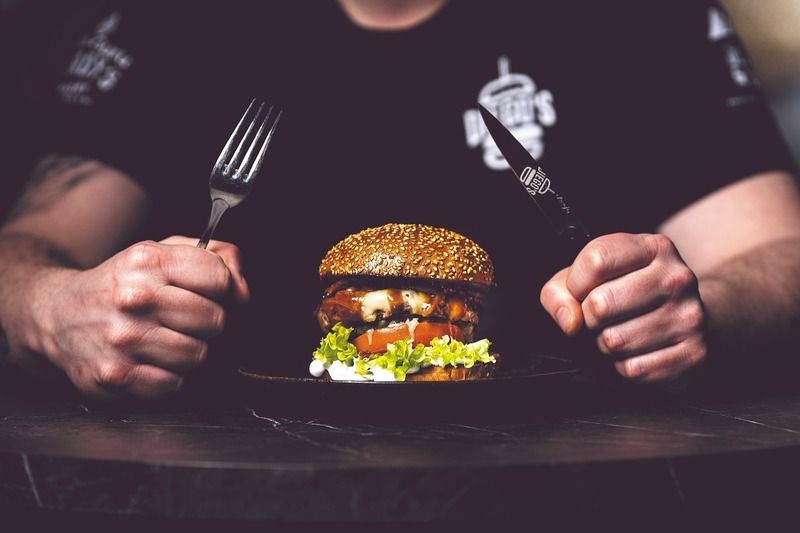 Photos: Pathos Studios

Diego's Rotterdam, Posthumalaan 3, 3072 AG Rotterdam, The Netherlands.
Diego's Scheveningen, Strandweg 161, 2586 JJ Den Haag, The Netherlands.