Treat him to something unforgettable!
What makes your dad unique, Deejo writes it on his knives for you. For the dreamer dad, the adventurer dad, the rocker dad or the fisherman dad, there is a Deejo that looks like him.
From the tip of the handle to the tip of the blade – create and tattoo a Deejo that belongs only to him !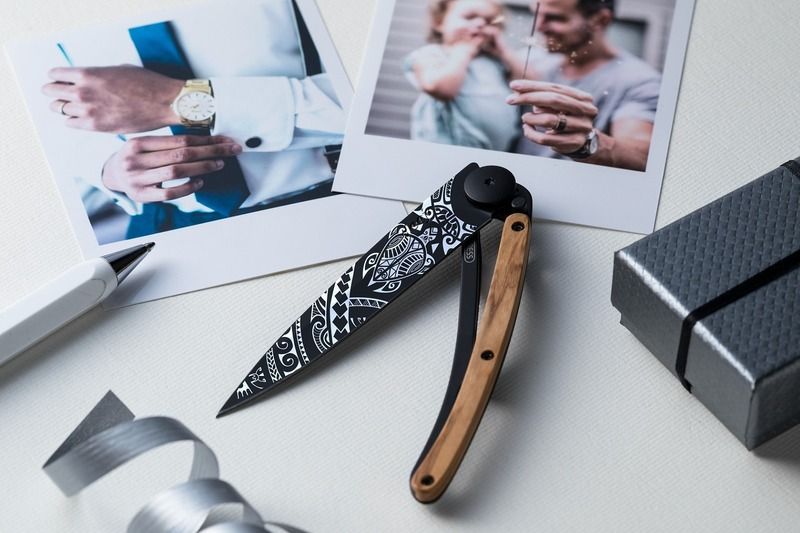 It's the small details that make the difference, engrave a personalized message on the handle !
Looking for inspiration ? Follow our guide !